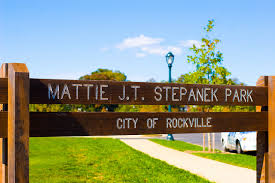 Mikulski, Cardin Applaud Resolution Honoring Life of Mattie Stepanek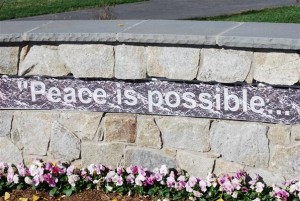 U.S. Senators Barbara A. Mikulski and Ben Cardin (both D-Md.) applauded Senate passage of a resolution they introduced honoring the life and legacy of Marylander Mattie Stepanek. Mattie passed away 10 years ago from a rare form of Muscular Dystrophy and would have been 24-years-old on July 17, 2014. He was a New York Times bestselling author and recipient of the Children's Hope Medal of Honor.
"The life and legacy of Mattie Stepanek continues to inspire us all as an advocate for peace whose message has reached millions around the world," Senator Mikulski said. "Though his death was a true tragedy, his life was a triumph. He was a gifted author and noted peacemaker. I was so touched to have met Mattie and heard first-hand his determined message of hope. I'm proud to honor Mattie and his call for hope and peace that lives on and will continue to inspire future generations."
"Mattie was a young Marylander who was an inspiration to all of us. He went out of his way to help his community and used every day of his life to make this world a more peaceful place. We can look around our neighborhoods and around the world to see the need for more voices like Mattie's", said Senator Cardin. "I serve as Chairman of the U.S. Helsinki Commission and on the Senate Foreign Relations Committee; with so much global conflict there is no doubt that America and the world needs a Mattie Stepanek Peace Day."
Matthew "Mattie" Joseph Thaddeus Stepanek passed away in 2004 at age 13 from complications due to a rare form of Muscular Dystrophy he shared with his mother, two brothers and a sister. His siblings all passed away before the age of four.
To deal with his grief over the loss of his siblings, Mattie wrote write poetry, short stories and essays, becoming a seven-time New York Times best-selling author and a champion for peace. In 2002, he was awarded the Children's Hope Medal of Honor, presented by Senator Mikulski, and was later inducted into the Kids Hall of Fame.
A Rockville park in the community of King Farm is named after Stepanek.
The full text of the Senate-passed Resolution follows:
Title: A resolution honoring the extraordinary and courageous life of Mattie Stepanek.
Whereas Matthew "Mattie" Joseph Thaddeus Stepanek, was born on July 17, 1990, in Rockville, Maryland;
Whereas Mattie Stepanek was born with a rare form of Muscular Dystrophy—Dysautonomic Mitochondrial Myopathy;
Whereas the siblings of Mattie Stepanek—Katie, Stevie, and Jamie—were diagnosed with the same rare disease;
Whereas Mattie Stepanek began writing poetry, short stories, and essays to deal with grief over the death of his siblings;
Whereas the writings of Mattie Stepanek reflected his deep understanding of our ever-evolving world and the need for hope and peace;
Whereas Mattie Stepanek became a 7-time New York Times best-selling author;
Whereas Mattie Stepanek gave inspiration and educational speeches to audiences ranging from school children to business leaders and politicians;
Whereas Mattie Stepanek spoke about spirituality, disability, education, and health care, delivering a message of hope and peace to his audiences;
Whereas the words of Mattie Stepanek inspired millions of people around the world, including the 39th President of the United States, who was a friend of Mattie and delivered his eulogy;
Whereas Mattie Stepanek engaged in public service, working with Children's Hospice International to improve guidelines for the health and hospice care of children and serving as a 3-term National Goodwill Ambassador for the Muscular Dystrophy Association;
Whereas Mattie Stepanek has been honored with numerous awards, during his lifetime and posthumously, including the Children's Hope Medal of Honor and induction into the Kids Hall of Fame;
Whereas Mattie Stepanek passed away on June 22, 2004, at Children's National Medical Center in Washington, D.C.;
Whereas the mother of Mattie continues to raise awareness about the message of hope and peace that Mattie delivered and led the effort to create the Mattie J.T. Stepanek Park in Rockville, Maryland;
Whereas the Mattie Stepanek Foundation celebrates July 17th as "Mattie Stepanek World Peace Day"; and
Whereas recognizing the 24th birthday of Mattie Stepanek honors the compassion and dedication to hope that Mattie embodied: Now, therefore, be it
Resolved, That the Senate—
(1) honors the extraordinary life and legacy of Matthew "Mattie" Stepanek.