Mikulski to Retire from Senate
Sen. Barbara Mikulski announced her retirement from the senate this morning in Baltimore.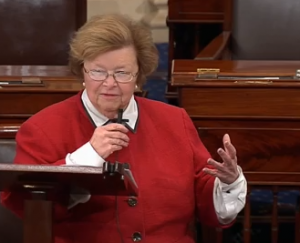 Mikulski said this is not the last chapter of her career adding that this was a "very hard decision to make."
"I had to ask myself 'who am I am campaigning for?' … It really became clear: I want to campaign for the people of Maryland …I will not be seeking a sixth term in the United States Senate," Mikulski said during a press conference press conference in Baltimore's Fells Point neighborhood.
Her term is not up until 2016. Mikulski said for the next two years she wants to spend time focusing on constituents.
"Do I spend my time raising money or raising hell?" she said.
But added, "Though I'm turning a new page, make no mistake, I'm not writing the last chapter," she said.
When Mikulski, D-Md, was sworn into office on Jan. 5, 2011, she became the longest serving woman Senator in U.S. history. On March 17, 2012 she became the longest–serving woman in the history of the United States Congress, according to her website.
On December 20, 2012, Mikulski became the first woman and first Marylander to chair the Senate Appropriations Committee, on which she has served since she arrived in the Senate in 1987.
Her first election was a successful run for Baltimore City Council in 1971, where she served for five years. In 1976, she ran for Congress and won, representing Maryland's 3rd district for 10 years. In 1986, she ran for Senate and won, becoming the first Democratic woman Senator elected in her own right. She was re–elected with large majorities in 1992, 1998, 2004 and 2010, according to her website.
Mikulski is 78.
Today is bittersweet. I'm glad to have 2 more years with @SenatorBarb, she's been a national leader on so many issues and a dear friend.

— Senator Ben Cardin (@SenatorCardin) March 2, 2015
.@georgeleventhal: on Sen. Mikulski "to say I love her is not strong enough." @SenatorBarb pic.twitter.com/VTcO7tv7s4

— MyMCMedia (@mymcmedia) March 2, 2015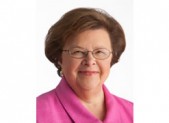 Senator Barbara Mikulski's released the following statement on her decision not to seek reelection in 2016: "It's great being here in Fells Point today where I spent a good part of my life and where I learned my values. Growing up in East Baltimore was growing up in an urban village where people lived, worked, […]
Sen. Barbara Mikulski announced her retirement from the senate this morning in Baltimore. Mikulski said this is not the last chapter of her career adding that this was a "very hard decision to make." "I had to ask myself 'who am I am campaigning for?' … It really became clear: I want to campaign for the […]