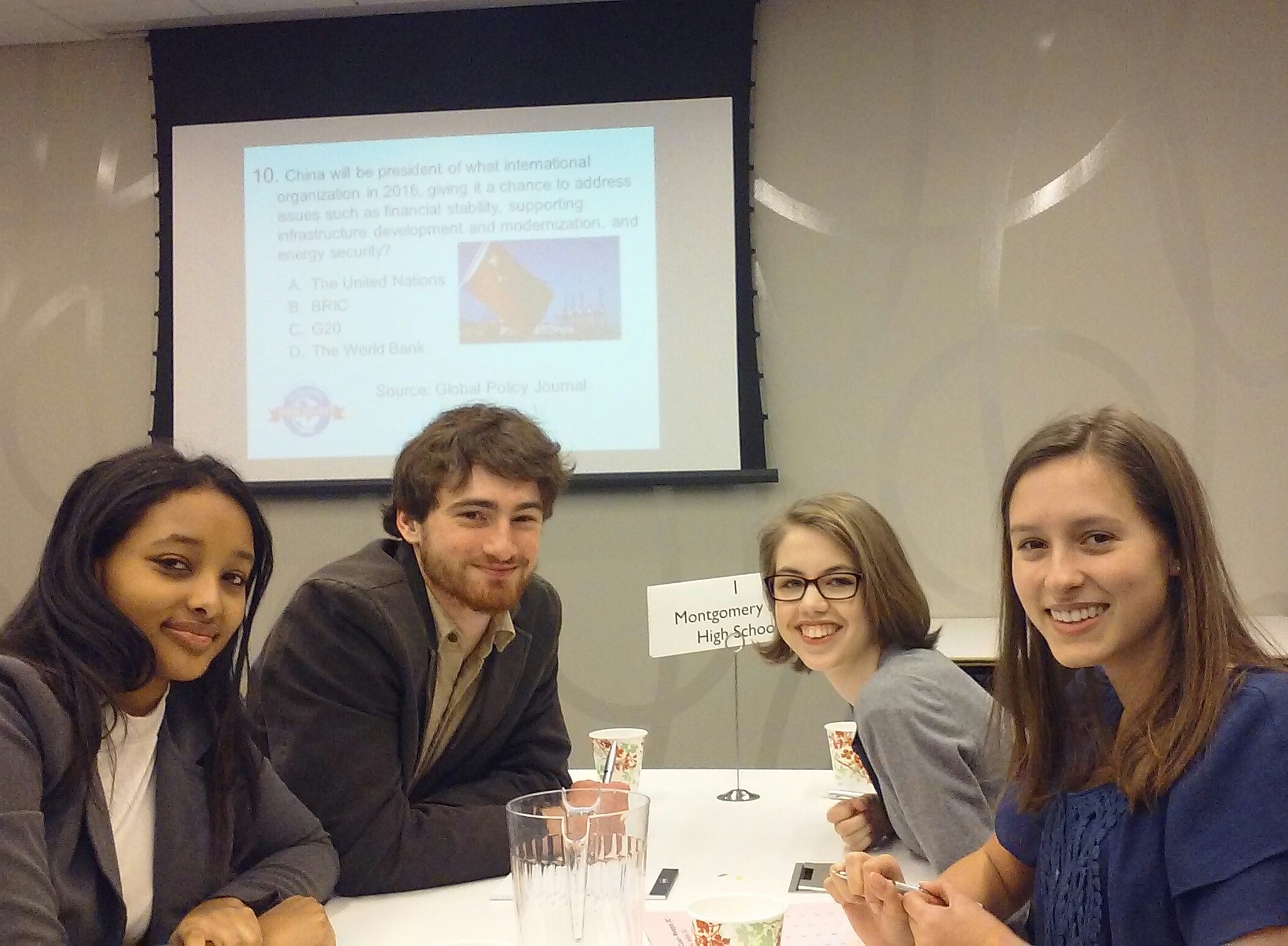 Montgomery Blair High School Students to Compete in National Academic WorldQuest Championship (PHOTO)
A team of Montgomery Blair High School students will soon compete on the national stage in the Academic WorldQuest (AWQ) championships in Washington, D.C. on April 23. The international competition tests students on critical global issues, international affairs and current events.
Vivian Tarbert, Lalise Beyene, Vivian Bauer and Ben Hardin are members of the Blair Academy of International Studies and Law program. The students have participated in programs and enrolled in several classes focused on global issues. During the regional championship in March, the team finished in first place and moved on to the championship which will take place at the National Press Club in Washington, D.C.
Paul Moose is a teacher at Montgomery Blair High School. He coached the students for this year's AWQ competition and will travel to Washington, D.C. along with the team for the final competition this weekend.
"A major goal of this event is to help students recognize the importance of knowing about the rest of the world and become true global citizens," Moose said in an email. These students will move on and grow to study and work in diplomacy, business, public service, military and other fields that require extensive knowledge of world affairs."
Academic WorldQuest is a program sponsored by the World Affairs Council and aims to prepare students for a global world. Over 4,000 high school students from across the country participate in the program, but only 225 students make it to the final round.
The first place team will receive a $3,000 Council on International Educational Exchange (CIEE) scholarship for each student and second place winners will receive a $2,000 scholarship.