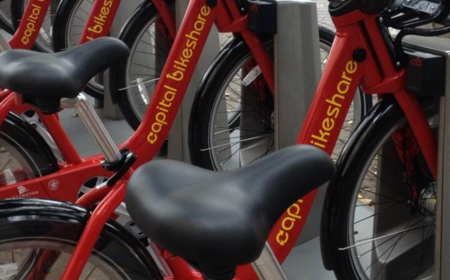 Montgomery County Bikeshare Exceeds Projections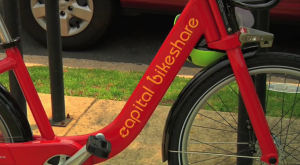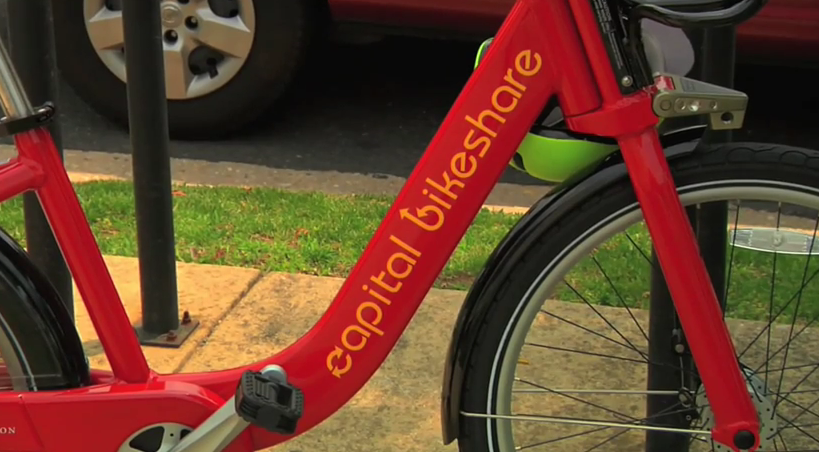 Montgomery County's Bikeshare program celebrated its first year of operation in fall 2014 and exceeded participation projections with 35,000 trips taken.
The County's Department of Transportation (MCDOT) launched its Capital Bikeshare network in October 2013 with 14 stations. Over the following months, the program ramped up to install a total of 51 stations in three geographic areas: Bethesda/Friendship Heights along the east leg of the Metrorail Red Line; Silver Spring/Takoma Park along the west leg of the Metrorail Red Line; and Rockville/Shady Grove/Life Sciences Center.
"Bikesharing is a tremendous success in our region, and Montgomery County residents, employees, retail patrons and visitors are proving to also be enthusiastic participants," said Montgomery County Executive Isiah Leggett. "Bikeshare is another cost effective transit option that can help reduce traffic congestion by eliminating the need to drive for short trips."
Peak Bikeshare ridership occurred during the morning and evening weekday rush hours. The Bikeshare stations at or near Metrorail stations were the most popular.
"Bikeshare is expanding opportunities and improving the quality of life for all of our residents," said Acting MCDOT Director Al Roshdieh. "Bikeshare is increasing mobility for our residents, and we also must ensure that our transportation infrastructure supports bike travel throughout the County in a safe way."
The 21 Bikeshare stations in the Rockville, Shady Grove and the Life Sciences areas are designed as a 24/7 transit option to encourage use by low-income reverse commuters, job trainees and those who hold multiple jobs or attend school while working. Residents who qualify receive a free, one-year membership in Capital Bikeshare that enables them to use any Bikeshare station in Montgomery County, as well as receive a free bike helmet, safety training and route planning assistance.
The stations were partially funded by a $1.3 million Federal Transit Administration Job Access Reverse Commute (JARC) grant approved by the National Capital Region Transportation Planning Board and $300,000 in local matching funds from the City of Rockville.
The 30-station Downcounty network along Metrorail received funding from a Maryland Department of Transportation grant, matching funds from the Chevy Chase Land Company for the purchase of two stations, and contributions from Silver Spring developers.
More information about Montgomery County's Bikeshare is available online. Capital Bikeshare is also holding an Open House tonight.