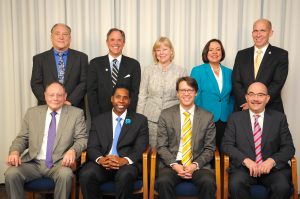 Montgomery County Council Approves Bill to Allow Seniors to Defer Property Tax Increases (VIDEO)
The Montgomery County Council unanimously approved a bill on Wednesday that would allow seniors to defer property tax increases at no cost.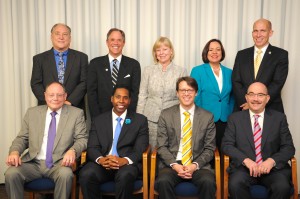 Council Vice President Roger Berliner and Councilmembers Sidney Katz and Hans Riemer were the lead sponsors of Expedited Bill 10-16. Council President Nancy Floreen and Councilmembers Marc Elrich, Tom Hucker, Nancy Navarro and Craig Rice also co-sponsored the bill.
According to a news release, seniors age 65 and older with a single or combined income of $80,000 or less could defer property tax increases on their primary residence until the sale of their home.
"As our Council contemplates the County Executive's proposal to raise property taxes, providing relief to our seniors who are living on fixed incomes is particularly important and timely," Council Vice President Roger Berliner said in a news release. "This legislation protects seniors from an increase in property taxes at zero cost and can provide peace of mind for those seniors worried about having to sell their home to make ends meet. Our County is committed to making Montgomery County a community for a lifetime, and the passage of this legislation is one more concrete measure to achieve that goal."
Interest on accrued taxes would accrue at zero percent interest. Nearly half of senior households in the County would be eligible, according to a news release from the Council.
Councilmember Sidney Katz shared his thoughts on the bill during a Council session on Wednesday.
More information about Expedited Bill 10-16 can be found online.