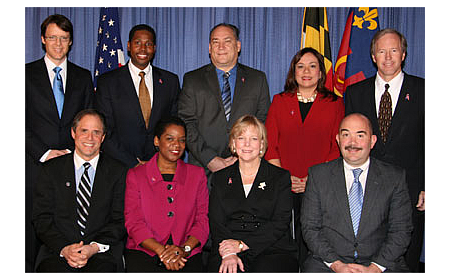 Montgomery County Council Meets on April 2
The Montgomery County Council meets on April 2 and will receive the semi-annual report of the Montgomery County Planning Board. The report will include an analysis of recent development activity in the county that shows a shift to more housing than commercial development but the Planning Board is uncertain yet whether these figures indicate a trend.
The Council's regular weekly session will begin at 9:30 a.m. in the Third Floor Council Hearing Room of the Council Office Building at 100 Maryland Ave. in Rockville. The morning session and one public hearing, which will begin at 1:30 p.m., will be televised live by County Cable Montgomery (CCM—Cable Channel 6 on Comcast and RCN, Channel 30 on Verizon). The broadcast will be available via streaming through the county's web site at www.montgomerycountymd.gov.
During the morning session, the Council will begin the formal process to address several changes in transportation fees that County Executive Isiah Leggett included in his Fiscal Year 2014 recommended budget. His recommendations include increasing the on-street meter fees in the Bethesda Parking Lot District to $2 per hour. The fees in any parking lot space would increase to $1.25 per hour and the fees in any parking garage space would increase to 80 cents per hour. The parking rate in Montgomery Hills would increase from 25 cents per hour to 50 cents per hour.
The Council will hold a public hearing on the potential changes at 1:30 p.m. on April 23. The Council's Transportation, Infrastructure, Energy and Environment Committee is scheduled to discuss the recommendations on April 26.