Montgomery County Police are Investigating Layhill Homicide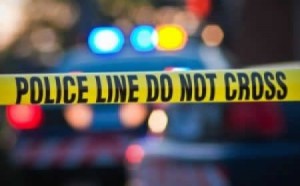 UPDATED 12-8.14 Detectives from Montgomery County Police Department's Major Crimes-Homicide Division are investigating a death that was discovered on Dec. 6 in the 2300 block of Eagle Rock Place in the Layhill area of Silver Spring and police say it is a homicide investigation.
According to a police account, at 10:47 a.m. the Emergency Communications Center received a call for a burglary with an adult male injured in the 2300 block of Eagle Rock Place.
Units responded and officers found a deceased 26-year-old man within the residence with obvious trauma to the top portion of his body. Police said the man was found by his mother, both of whom reside at that address.
Police have identified the man as Jonathan Edward Terril Harris of the same address.
The investigation is ongoing, police said.
Anyone with information regarding this incident is asked to call the non-emergency number at 301.279.8000. Callers may remain anonymous.
Detectives on scene of death investigation in 2300 block of Eagle Rock Place off Layhill Road

— Montgomery Co Police (@mcpnews) December 6, 2014