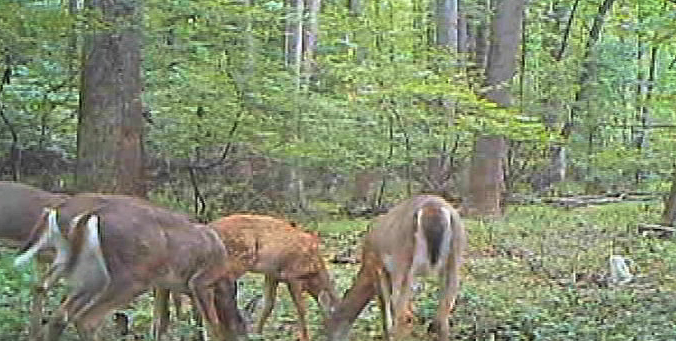 Montgomery Parks Looking to Expand Deer Management Program (PHOTO)
The Maryland-National Capital Park and Planning Commission launched its fall 2015 and winter 2016 deer management operations this week and Montgomery Parks is seeking to expand the program to two additional parks in the county:
Muddy Branch Stream Valley Park, Unit 1, Darnestown/Travillah
Rock Creek Stream Valley Park, Unit 2 (Stoneybrook Dr. to Connecticut Ave.), Kensington
The listed sites would depend on Park-Police based sharpshooting of deer when the parks are closed at night. According to a news release, the purpose of the program is to "address the negative impact in communities from an increasing deer population."
Director of Montgomery Parks Michael Riley will consider a number factors before making a final decision about expanding the program including, public safety interests, potential benefit to local and natural ecosystems, forest regeneration, and economic impacts to agriculture and private properties.
Montgomery Parks is also taking public comment about the addition of the two locations until Nov. 18th at 3 p.m. Citizens are encouraged to comment or register to either support or oppose the expansion of the program. You can submit a comments online at www.ParksDeerManagement.org or by mail to:
M-NCPPC, Deer Management Initiatives
12535 Mileston Manor Lane
Germantown, MD 20876
All comments must include a valid name and address. Currently, 36 parks in Montgomery County are a part of the lottery-based and cooperative deer hunts. Many parks will be occasionally closed during the program through February 2016.