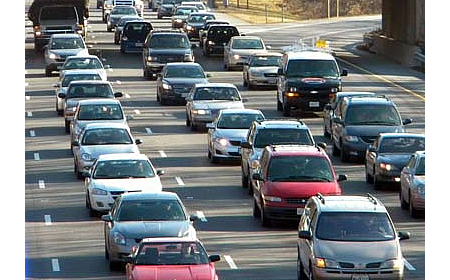 More Motorists Predicted to Travel This 4th of July Week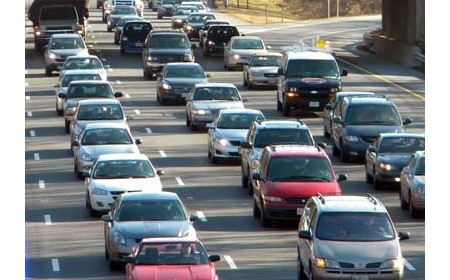 AAA Mid-Atlantic is projecting that over 828,000 Marylanders will journey 50 miles or more from home during the Independence Day holiday, a 1.6 percent increase compared to the number of residents who traveled last year. The Independence Day holiday travel period is defined as Wednesday, July 2 to Sunday, July 6, the same five-day timeframe as the 2013 holiday.
"This is the fifth consecutive year that more Marylanders intend to travel for the Fourth of July, and the highest volume on record for the holiday," said Ragina Cooper-Averella, Manager of Public and Government Affairs at AAA Mid-Atlantic. "Marylanders, like Americans across the country, appear to be confident as the economy continues to show signs of progress although at a slow rate, and are pulling out their credit cards to pay for their holiday getaway."
Automobile Travel Fueling Uptick In Travel Despite Higher Gas Prices
The increase in automobile travel is outpacing overall Independence Day travel growth as nearly two percent more State residents, 718,000, intend to drive to their destination, reflecting 87 percent of overall travelers.
This figure represents the highest volume on record of Marylanders traveling by car for the July 4th holiday, even as the State's average price for gas is around 20 cents a gallon higher than last year at this time. Maryland's average cost for regular gasoline is currently around $3.70 per gallon, which is pennies higher than the price at the pump last week, as well as last month.
"It appears for this year's holiday, many travelers are being mindful of their personal finances and are opting to travel by the mode in which they have the most control over costs. Automobile trips allow travelers more flexibility in trip length and offer the option of last-minute changes, making it easier to control expenses," commented Cooper-Averella. "Despite the recent rise in gas prices, we do not believe travelers will cancel their holiday plans. At this time, many decisions on travel have already been made, and budgets have been set aside although consumers may have to reallocate their expenses or dig deeper into their pockets to pay for rising gas costs."
Air Travel Increases
Nearly 62,000 Marylanders or seven percent of travelers, are projected to travel by plane for their holiday getaway, a one point five percent increase over last year's holiday.
"Air travel fell significantly during the recession, but has been inching slowly upward in recent years, as this is the fifth consecutive year we are seeing an uptick in the number of Marylanders choosing to fly to their destination," said Cooper-Averella.
Other Modes of Travel Nearly Flat
Marylanders choosing other modes of transportation, including train, bus, or watercraft, represent approximately six percent of holiday travelers or 48,500. This figure is virtually flat from last year as the percent decline is less than a quarter of a percent (-0.2 ).
For more information, visit AAA's website at www.AAA.com.
2014 Projected July 4th Day Holiday Weekend Travel – Maryland
Travel By Mode

Estimated # of Maryland Travelers

% Increase/ Decrease

Total

828,400

+1.6%

Auto

718,000

(87% of travelers)

+1.8%

Air

61,900

(7% of travelers)

+1.5%

Other Modes (bus, train, watercraft)

48,500

(6% of travelers)

-0.2%