Moscow Ballet Holding Auditions for Local Student Dancers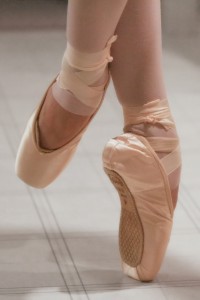 Aspiring young dancers will have the opportunity to audition for parts in the Moscow Ballet's "Great Russian Nutcracker" in Bethesda this weekend.
According to a news release, Moscow Ballet Soloist and Audition Director Olga Aru will be present during the Oct. 23rd audition at host dance studio CityDance at The Music Center at Strathmore.
Students aged seven to 17 years-old, who have at least one year of ballet training are eligible to to audition for roles like Party Children, Mice, Snowflakes, Angels, and more. Auditions are free, though there may be a casting fee.
Selected dancers will perform in the Great Russian Nutcracker Dec. 21-Dec. 23 at The Music Center at Strathmore.
Auditions begin at 9 a.m.