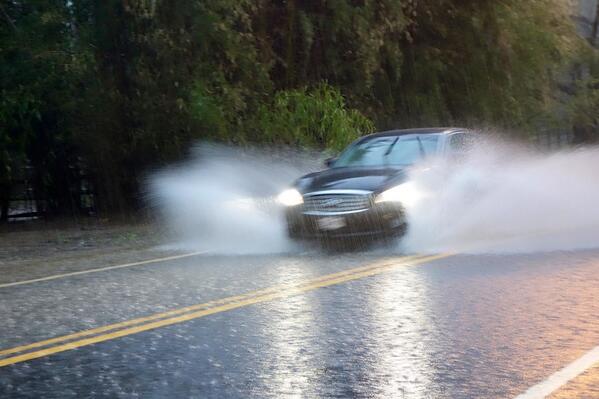 National Weather Service Issues Flash Flood Warning for Montgomery County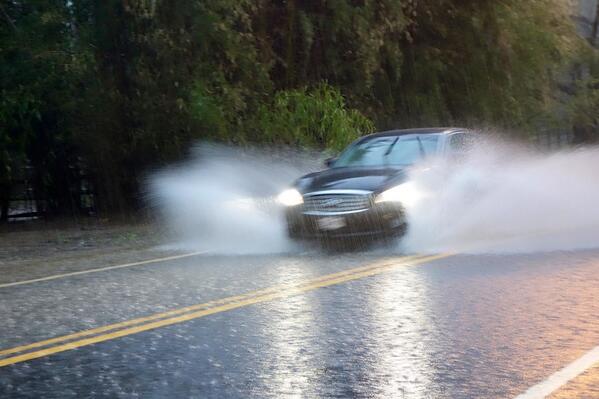 UPDATED at 3 p.m. on August 12 The National Weather Service has issued a flash flood warning for almost all of south Montgomery County. Officials said almost four inches of rain has fallen today.
The following roads remain closed with water rescues ongoing:
–Bradley Boulevard (MD 191) is now closed between MD 190 and Kentsdale Drive
–Beach Drive is closed between MD 185 and Stoney Brook Drive
–Baltimore Road is closed between Avery and Broadwood Drive
–The 8800 block of Sligo Creek Parkway for a water rescue
–The 600 block of Kennebeck Road
–The 50 block of Bryant Nursery Road.
Travel is slow on I-495 in the following locations:
-On the Outer Loop from New Hampshire Avenue (MD 650) to a point just west of Connecticut Avenue (MD 185)
-On the Inner Loop from Old Georgetown Road (MD 187) to a point just west of Colesville Road (US 29)
Fire and Rescue Spokesperson Pete Piringer said crews were handling several incidents along Sligo Creek and Rock Creek.
Residents should expect extremely heavy rain that will flood low lying areas and streets with slow drainage. Use caution when driving.
U/D Water Rescues along Rock creek – 2 active incidents Beach Dr near Connecticut Av; other near Cedar Lane, both cars are occupied

— Pete Piringer (@mcfrsPIO) August 12, 2014
Weather ALERT. – FLASH FLOOD WARNING for MoCo #mcfrs Swift Water & Tech Rescue crews handling several incidents along Rock Cr & Sligo Creek — Pete Piringer (@mcfrsPIO) August 12, 2014
Many County roads may be CLOSED or BLOCKED due to high water- incl Cedar La near Beach Dr, Rock Cr water up to Bridge pic.twitter.com/OuRmVnLpoq

— Pete Piringer (@mcfrsPIO) August 12, 2014