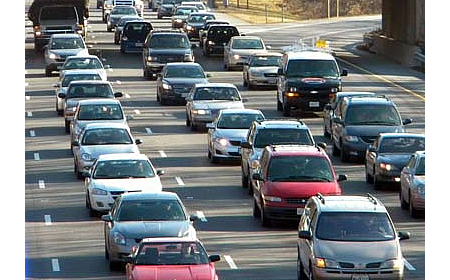 Nearly One Million Marylanders Expected to Travel During Thanksgiving Holiday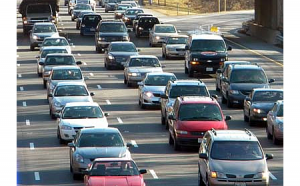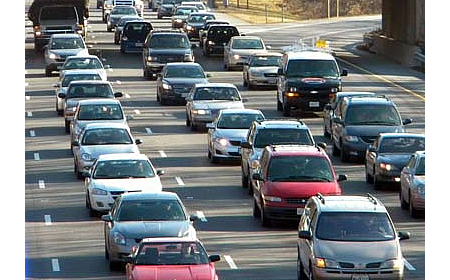 AAA forecasts 46.9 million Americans will journey 50 miles or more from home during the Thanksgiving holiday, a 0.6 percent increase compared to last year. Nearly one million Marylanders are expected to get away for the holiday, a figure relatively flat from 2014 given the 0.1 percent increase forecasted.
This year's forecast marks the seventh consecutive year of growth nationwide, as well as in Maryland, and reflects the most travelers since 2007. The Thanksgiving holiday travel period is defined as Wednesday, November 25 to Sunday, November 29.
"This Thanksgiving, slightly more Americans, including Marylanders, will carve out time to visit friends and family," said Ragina Cooper Averella, Manager of Public and Government Affairs at AAA Mid-Atlantic. "While many remain cautious about the economy and their finances, many Americans and Marylanders will not sacrifice traveling to spend the holiday with loved ones."
Despite improvements in the economy, including steady wage growth, rising disposable income and a falling unemployment rate, consumers remain cautious about their finances and appear to remain hesitant to spend at a level that would drive strong travel growth this year. However, gas prices remain well below 2014 levels, providing an early holiday bonus to the more than 89 percent of holiday travelers who will drive to their destinations.
"One holiday gift has come early this year. Americans and Marylanders will likely pay the lowest Thanksgiving gas prices since 2008. Lower prices are giving travelers more discretionary income to spend as they kick off the holiday season with a Thanksgiving getaway," said Averella.
Lowest Thanksgiving gas prices in seven years expected
Drivers nationwide continue to experience significant yearly savings in the price of gas and AAA estimates that consumers are saving nearly $265 million on gasoline every day compared to a year ago. The savings at the pump has helped boost disposable income, enabling many Americans to travel this Thanksgiving. Most U.S. drivers will pay the lowest Thanksgiving gas prices since 2008. Today's national average price for gasoline is $2.15 per gallon, 65 cents less than the average price on Thanksgiving last year ($2.80). Maryland's average cost is $2.16 per gallon, 67 cents less than last year's holiday price of $2.83 per gallon.
Airfares fall, hotel and car rental rates rise modestly
According to AAA's Leisure Travel Index, airfares are projected to decrease 10 percent this Thanksgiving, landing at an average of $169 roundtrip across the top 40 domestic flight routes. Rates for AAA Three Diamond Rated lodgings are expected to remain relatively flat, with travelers spending an average of $155 per night. The average rate for a AAA Two Diamond Rated hotel has risen four percent with an average nightly cost of $118. Daily car rental rates will average $60, eight percent higher than last Thanksgiving.
#AAAToTheRescue for thousands of motorists this Thanksgiving
AAA expects to rescue more than 360,000 motorists this Thanksgiving, with the primary reasons being dead batteries, flat tires and lockouts. AAA recommends motorists check the condition of their battery and tires before heading out on a holiday getaway. Also, have vehicles inspected by a trusted repair shop, such as one of the nearly 7,000 AAA Approved Auto Repair facilities across North America or one of AAA Mid-Atlantic's 22 Car Care Centers. Members can download the AAA Mobile app, visit AAA.com or call 1.800.AAA.HELP to request roadside assistance.