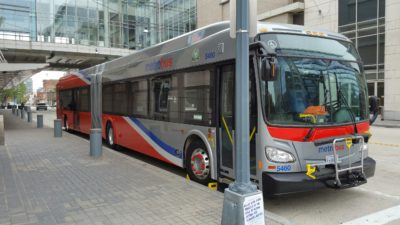 New Bus Facility to Open in Takoma Park
The Takoma Langley Crossroads Transit Center is scheduled to be open to the public on Dec. 22, according to a press release. The new facility will provide bus service to more than 12,000 customers a day, making it the largest non-Metrorail station transport point in the Washington region.
The center will serve Ride On routes 15, 16, 17, 18 and 25, the Metrobus, Prince George's County TheBus and Shuttle-UM.
The center features a well-lit canopy, ADA-accessible bus loading areas and real-time bus arrival screens.
The Maryland Transit Administration (MTA) is responsible for the operation of the facility.
Several bus stops in the surrounding area will be relocated to the new Takoma Langley Crossroads Transit Center.
Click here for the updated route list.