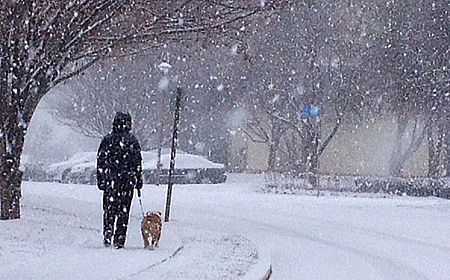 NWS Issues Winter Weather Advisory for Snow


The National Weather Service has issued a winter weather advisory for snow from 4 a.m. to noon on Wednesday, Jan. 14.
According to the advisory, about one inch of snow could accumulate. The snow is expected to begin between 4 a.m. and 6 a.m. on Wednesday morning before mixing with periods of sleet and dissipating by early afternoon.
Temperatures are expected to be in the middle 20s during the predawn hours, increasing to the lower 30s later in the day.
A winter weather advisory for snow means that there may be travel difficulties. Be prepared for snow covered roads and limited visibilities while driving.