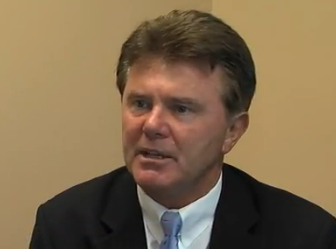 Officials Announce Special Unit to Protect Seniors and Vulnerable Adults (VIDEO)
Montgomery County Executive Ike Leggett was joined by State's Attorney John McCarthy to announce the creation of a "Crimes Against Seniors and Vulnerable Adults" Special Unit in the Office of State's Attorney today.
The unit was created to target such crimes as the financial exploitation by anyone including family members, caretakers, or fiduciaries; physical abuse or neglect by a spouse, family member, or caretaker; and crimes targeting seniors and other vulnerable adults such as confidence scams, phishing scams, and investment schemes.
"This unit will work collaboratively with our community partners to educate our citizens on preventing future crimes, provide referrals and assist with interventions where appropriate. Further, as a hybrid unit with prosecutors and investigators cross-trained in financial and physical (sexual) abuse of the elderly, this new initiative is a proactive strategic plan to meet the needs of our growing senior citizen population," said State's Attorney McCarthy.
The unit will be headed up by Assistant State's Attorneys Debbie Feinstein and Bryan Roslund.
"Abuse of the elderly is a growing phenomenon both nationally and in Montgomery County, especially as baby boomers age and the number of older adults grows," said County Executive Leggett. "Seniors and other vulnerable adults can be targets for abuse and exploitation. I congratulate the State's Attorney on this special effort."
Elder abuse includes intentional, unintentional and neglectful acts by family, caregivers or others, and comes in many forms including sexual, physical and emotional abuse, neglect and financial exploitation. Recent research (reported by the Alliance on Aging and other senior service organizations) found that 1 in 10 older Americans are abused each year and that for every case reported there are approximately 23 that go unreported. The effect of elder abuse is felt far beyond the suffering created for victims and their families. The most recent estimates show that elder victims of financial exploitation lost $2.9 billion in one year and that the direct medical costs associated with violent injuries to older adults adds over $5.3 billion to annual U.S. health expenditures.
These are various indications of possible abuse:
Physical Signs
• Insufficiently explained burns, cuts, wounds, black and blue marks, bruises or welts
• Unusual injuries
• Dirty, unshaven, unpleasant odor
• Undernourishment, dehydration
• Untreated medical condition Behavioral Signs
• Confusion, forgetfulness
• Anger
• Depression
• Fear, helplessness, shame Social Signs
• Isolated, little outside contact
• Violence or drug abuse
• Family with personal problems
• Unable to speak freely
Financial Signs
• Unusual bank account activity
• Change in spending habits
• Signature on checks do not match
• Unpaid bills
For information about County Senior Services, visit http://www.montgomerycountymd.gov/senior/index.html.
To contact the State's Attorney's Special Unit for Crimes Against Seniors & Vulnerable Adults, call 240.777.7300.
To report suspected abuse, contact Adult Protective Services at 240.777.3000 or call 311.