Gaithersburg Summer Camps Openings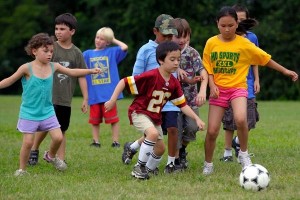 Parents take note: there are still a few openings in some city of Gaithersburg camps.
Offered for elementary and middle school participants at several locations throughout the city, these camps offer an action-packed summer with sports, team challenges, games, special events, arts and crafts, field trips, swimming and more.
Designed for children between the ages of six and 14, Gaithersburg's summer camps offer unique experiences, from traditional day camps to video camp and a teen trip camp.
Openings are available at the following locations: Brown Station Elementary School, Forest Oak Middle School, the Activity Center at Bohrer Park, Lakelands Park Middle School, and the Olde Towne Youth Center.
You can find out more on the city of Gaithersburg's summer camps website.