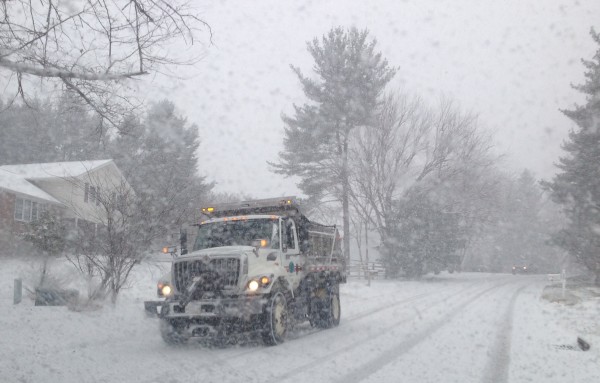 Overnight Icing Could Make Morning Commute Hazardous
An ice storm is forecast from the I-95 corridor to the west, which will likely cause driving issues Monday (Dec. 9) morning. State Highway Administration (SHA) crews will be out in force salting as needed overnight.
One of the primary issues reported by SHA plow drivers after the snow had ended was motorists traveling far too fast for the conditions. Speed limits are set for optimal driving conditions. Please keep speeds down, stay in control of the vehicle and allow SHA crews plenty of space to do their work.
"While SHA crews will remain out overnight, any ice on the roads is dangerous and we ask motorists to avoid travel overnight and into Monday morning if possible," said SHA Administrator Melinda B. Peters. "While every effort will be made to keep SHA's roads clear of ice, it only takes a small area of ice to lose control of a vehicle. Please keep your speeds down if you must travel. "
From the Emergency Operations Center, the Maryland State Highway Administration continues monitoring and managing storm response throughout the State. For a complete listing of current incidents visit www.chart.state.md.us.
Ramps, bridges and overpasses freeze first, so drivers should remain on guard at all times. If your vehicle does become disabled, make every effort to move from the travel lane and onto the shoulder. Remain alert for inactive traffic signals as a result of power outages. Use EXTREME caution and treat it is as a four-way stop – it's the law.

Related stories: