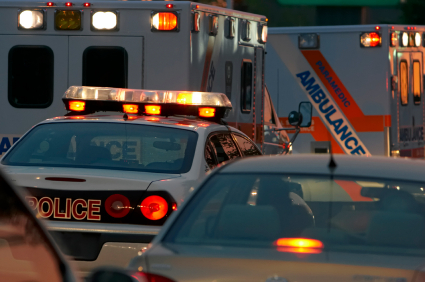 Two Dead in Accident on Woodfield Road
UPDATED, Aug. 31, 11 a.m.- Two people have died in an accident on Woodfield Road Sunday.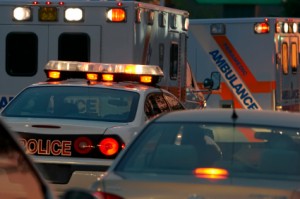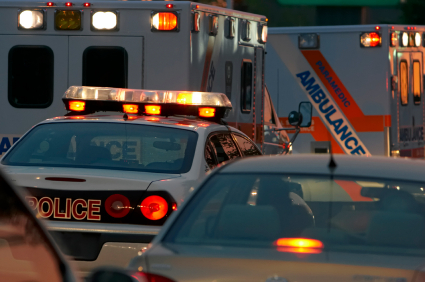 At about 4:24 a.m., officers and emergency medical crews responded to the 22200 block of Woodfield Road for a single-vehicle collision.
According to a police account, the preliminary investigation indicates that a 2003 Ford Explorer was traveling south on Woodfield Road.
For reasons still under investigation, police said the Explorer travelled into the northbound lanes of Woodfield Road, left the roadway, and struck a tree. According to police, the vehicle overturned before coming to rest.
The driver and front-seat passenger were pronounced dead at the scene, according to a police news release. Police said the rear-seat passenger, who was able to call 911, was transported to a local hospital with non-life-threatening injuries.
Police have identified the driver as Thomas Christopher Collier, age 32, of Gaithersburg. The front seat passenger is identified by police as Daniel Lee Byron, age 26, of Gaithersburg.
The rear-seat passenger, who was transported to a local hospital with non-life-threatening injuries, is being identified by police as Kobi Assaraf, age 26, of Rockville.
The circumstances of this collision remain under investigation. Anyone with information about the collision is asked to contact the Collision Reconstruction Unit at 240.773.6620. Callers may remain anonymous.
ORIGINAL POST- 
Montgomery County police are investigating a serious accident that occurred at Woodfield Road and Goshen School Road early today.
According to Fire and Rescue Spokesperson Pete Piringer, three people were trapped in an overturned vehicle.
Traffic Advisory – Rt124 CLOSED/BLOCKED north of Brink Rd & south of Goshen School Rd, also Medevac helicopter not avail due to weather

— Pete Piringer (@mcfrsPIO) August 31, 2014
U/D Rt124 (Woodfield Rd) btwn Brink Rd & Goshen school Rd, 1car overturned, 3 trapped, addl Ems/rescue assisting, incl Medevac Helicopter — Pete Piringer (@mcfrsPIO) August 31, 2014
PIC – 22200 blk Woodfield Rd, 1 car collision with person(s) trapped in overturned vehicle, Rescue &'EMS working on extrication

— Pete Piringer (@mcfrsPIO) August 31, 2014
U/D Woodfiled Rd, victims are extricated, 2 people Priority 1 w/ serious & potentially life-threat injuries & 1 poss DOA, PD investigating — Pete Piringer (@mcfrsPIO) August 31, 2014
Traffic Advisory – Woodfield Rd (Rt124) CLOSED between Brink Rd & Goshen School Rd, pole down & PD investigation & accident reconstruction

— Pete Piringer (@mcfrsPIO) August 31, 2014