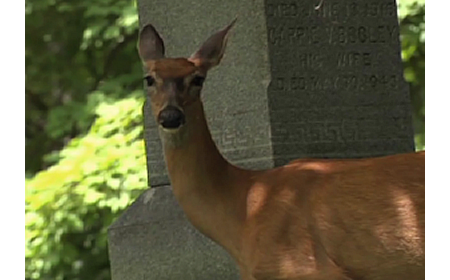 Parks Officials Seek Comment on Deer Hunting Pilot Program
Montgomery Parks is seeking public comments for a proposed pilot archery deer hunting program. If approved, the hunting is scheduled to take place from September through November 2015 and during January 2016.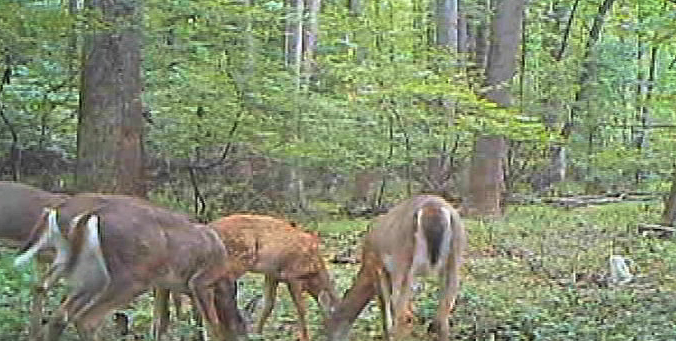 Two locations have been chosen for the proposed pilot program: Great Seneca Stream Valley Park Unit 1 in Germantown and Watts Branch Stream Valley Park Units 1 and 2  in Potomac.
"County citizens and representatives continue to request expanded deer population management efforts. Regulated archery hunting will allow Montgomery Parks to provide additional service in areas where firearms discharge regulation and/or access limitations prohibit the use of existing deer management programming," said Montgomery Parks Wildlife Ecologist Bill Hamilton.
Hamilton said for the purpose of the pilot project, participation will be restricted to adults.
"Signs will be placed at park access point to aware park users of the activity and to direct inquiries to our web page where more detailed information may be accessed.  Additional information may be provided through our routine outreach occurrences," he said.
According to parks website, hunting will take place under "strict guidelines and in accordance with state and local regulations pertaining to archery deer hunting, and within designated areas of the park."
Shooting will be restricted to distances within 30 yards, and not from, onto, or across trails, which means "Hunting will permissible within specific, delineated zones only.  Some of the zones may include trails intended for hiking or biking.  Hunting is not permissible on trails, nor is weapons discharge permissible across a trail, from one side of a trail to another," Hamilton added.
Parks will remain open for public access, and park official said the safety of residents remains the department's top priority.
"In 19 years of operations, and having directly reduced the deer population by nearly 15,000 deer, we have not had one occurrence of personal injury of the public as a result of the department's deer management operations. Programs have completed safely, achieving successful reductions of deer density and impacts, and generating an approximate 750,000 servings of lean protein into area shelters and soup kitchens," Hamilton added.
According to a news release, Montgomery Parks manages more than 36,000 acres of parkland, consisting of 420 parks.
Hamilton said of the Potomac region have "strenuously" lobbied for assistance of Montgomery Parks to address deer densities and impacts, Hamilton said.
"Hunting would be permitted from ½ hour before legal sunrise until ½ hour after legal sunset.  A maximum of 6 participants would be permitted in each park daily. Hunting will not be permitted when it becomes necessary to accommodate special events in these parks," he said.
Officials will receive comments through July 30 as part of its evaluation process. Comments can be submitted here.