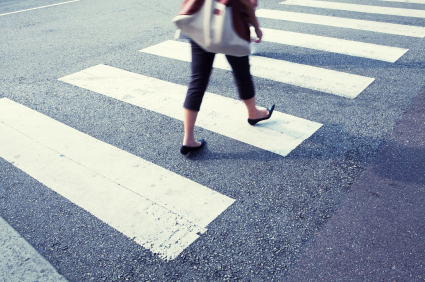 Pedestrian Enforcement "Sting" Results
UPDATED
Montgomery County traffic officers conducted a pedestrian enforcement sting at the intersection of Veirs Mill Road and Turkey Branch Parkway in Aspen Hill on May 8.
During the enforcement from 11 a.m. – 1:30 p.m., plain clothes officers dressed in bright clothing crossed the street in marked crosswalks. Officers stopped vehicles that did no yield to pedestrians in the crosswalk and drivers were issued citations.
Here are the results of the sting:
–72 drivers were issued citations for failing to stop for a pedestrian crossing the roadway in a crosswalk
–1 driver was issued a citation for a child seat violation
–4 tickets were issued for driving on a suspended license
–2 Equipment Repair Orders were issued
Traffic Division officers plan to continue this type of pedestrian enforcement throughout the month of May.