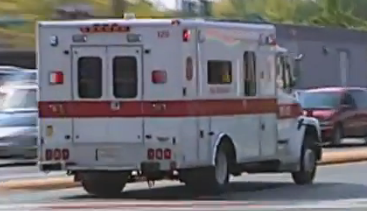 Pedestrian Struck and Killed by Vehicle in Clarksburg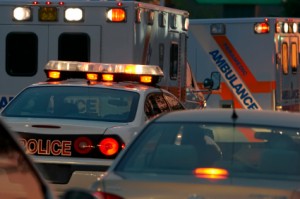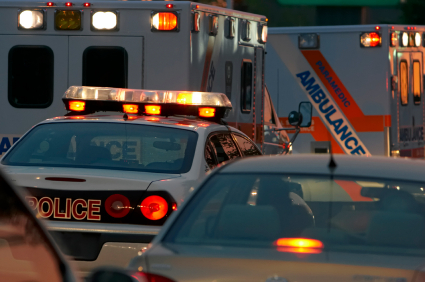 UPDATED A pedestrian was struck and killed by a car on Wednesday night in Clarksburg, according to Montgomery County Fire and Rescue Spokesperson Pete Piringer.
It happened at 7:42 p.m. in the 22700 block of Frederick road.
Montgomery County Police said the preliminary investigation indicates that a 2002 Volkswagen Golf TDI was traveling northbound on Frederick Road. At the same time, police said the pedestrian was attempting to cross the street although there was no marked crosswalk in the area. For reasons still under investigation, police said the vehicle struck the pedestrian.
Police have identified the pedestrian as Betty Lou Vest, age 67, of Clarksburg.
According to police, Frederick Road at Shawnee Lane was closed while the Collision Reconstruction Unit was on scene.
Police said the vehicle involved in the collision remained on scene. Police have identified the driver of the vehicle as as Carl Martin of Boyds.
Anyone with information regarding this collision is asked to contact the Collision Reconstruction Unit at 240.773.6620. Callers may remain anonymous.
Update: Collision Reconstruction Unit is responding to the serious pedestrian collision at Frederick Rd. & Shawnee Ln. Road remains closed

— Montgomery Co Police (@mcpnews) March 19, 2015
Collision update: vehicle remained at scene. — Montgomery Co Police (@mcpnews) March 19, 2015
U/D – Pedestrian Struck – Frederick Rd, Clarksburg, #mcfrs EMS transported 1 Adult (elderly) Female, Pri1 trauma, w/ life-threatening inj — Pete Piringer (@mcfrsPIO) March 19, 2015
Traffic advisory – Frederick Road CLOSED between Shawnee Ln & Foreman Blvd, Clarksburg, near Clarksburg HS, police investigation — Pete Piringer (@mcfrsPIO) March 19, 2015
Pedestrian struck near Clarksburg high school, Wims Road & Frederick Road — Pete Piringer (@mcfrsPIO) March 18, 2015