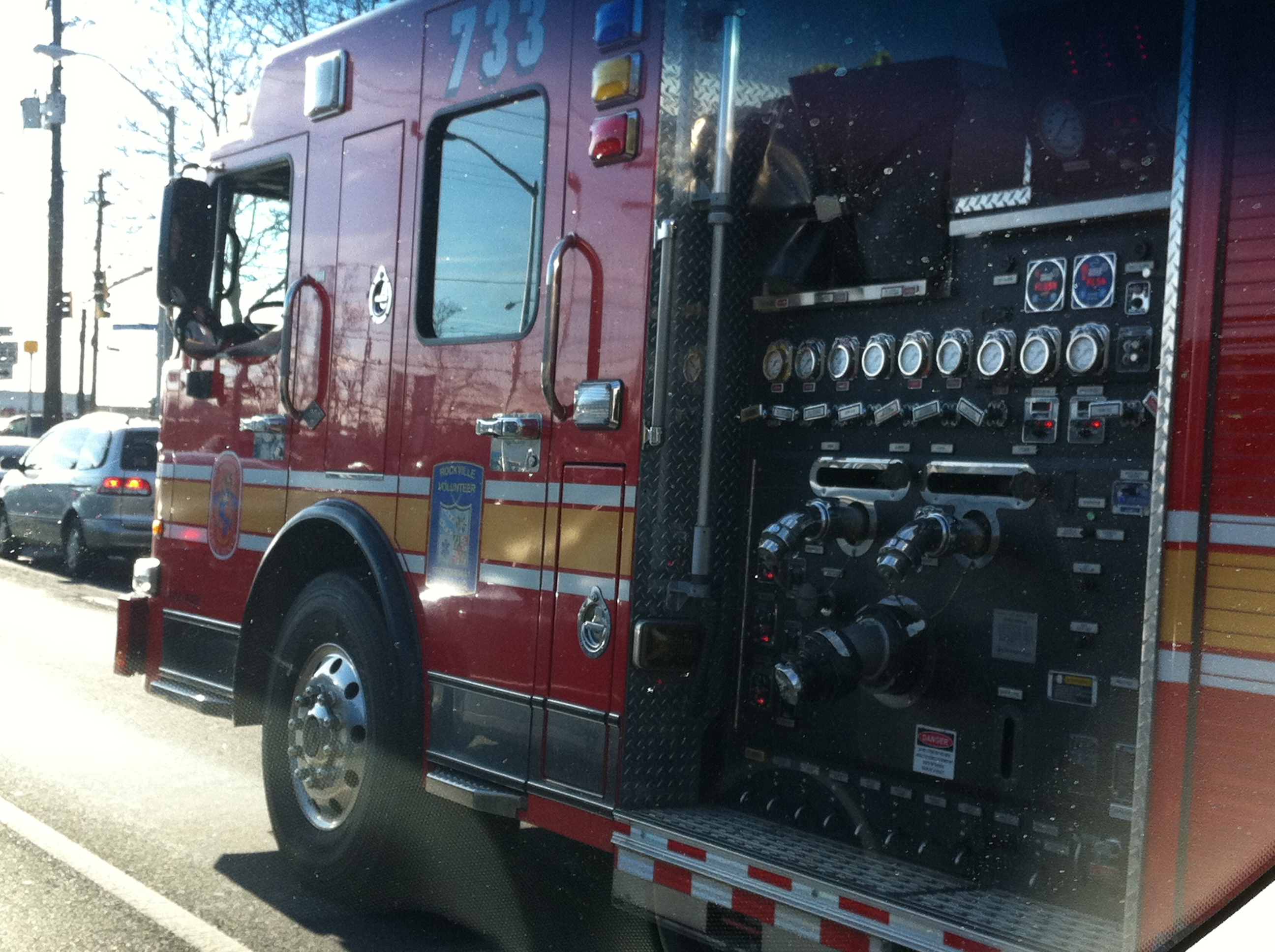 Fire Displaces 100 Residents and Sends Ten to the Hospital
UPDATED
Montgomery County Fire and Rescue Service (MCFRS) units were dispatched to an apartment complex in the 9300 block of Piney Branch Road in Silver Spring about 3:43 p.m. on Aug. 27 for the initial report of smoke in the building.
First-arriving units reported heavy smoke conditions and fire showing and requested additional units. A second alarm and several additional pieces of apparatus were dispatched as firefighters quickly rescued several residents trapped by the fast-moving blaze.
Firefighters from Prince Georges, Howard County and the District of Columbia assisted and the fire was brought under control within two and a half hours.
Police closed Piney Branch Road in both directions from Carroll Avenue to New Hampshire Avenue during the firefighters' response.
Assistant Fire Chief Scott Graham said seven civilians and three firefighters were transported to area hospitals with non-life threatening injuries.
Montgomery County fire and explosive investigators determined the origin and cause of the fire to be an electrical outlet near a mattress. Officials said the mattress was ignited and the flames spread to the upper floors via a pipe chase.
The American Red Cross has set up temporary operations at the Long Branch Community Recreation Center to assist dozens of residents displaced by the apartment fire. Over 100 firefighters were on the scene at the height of operations.
Hours later, firefighters remained on the scene extinguishing hot spots, monitoring conditions and conducting overhaul operations of the heavily damaged apartment complex.
Damage is estimated at $1 million to the structure and $500,000 to the contents.
MCFRS – on scene 9300 Piney Br. Apt fire units arrived w heavy fire from a balcony. 2nd alarm, rescues made. More when avail. Thx, Scott

— Scott Graham (@MCFirePIO) August 27, 2013
MCFRS update- 2nd alarm fire 9300 Piney Br Rd. fire in roof area. 7 civ Trans to local hosp non life threat, 3 FFs Trans non life threat

— Scott Graham (@MCFirePIO) August 27, 2013