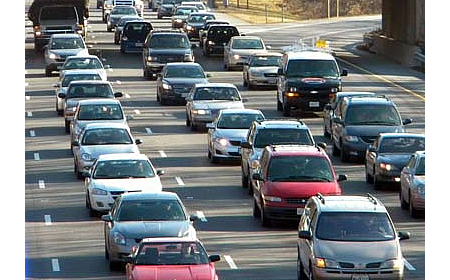 Plan Ahead for Papal Visit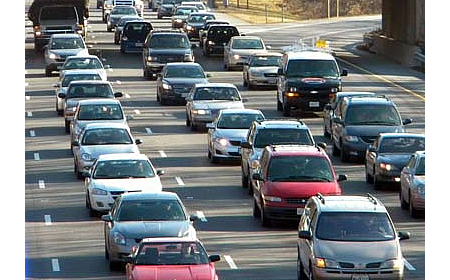 Nearly two million people are expected to travel from around the country and throughout the world to take part in Pope Francis' first visit to the United States. The papal visit will begin in Washington, D.C., continuing to New York City and ending in Philadelphia, with the culmination of the World Meeting of Families Congress.
Whether you plan to attend papal visit events or need to travel in or around the affected cities, AAA urges travelers to plan ahead – don't just "wing it."
"The Papal Visit marks a historic event that will bring travelers from around the country and throughout the world to the Mid-Atlantic region, and holds the potential for significant impacts on transportation networks," said John Townsend II, AAA Mid-Atlantic's Manager of Public and Government Affairs. "Travelers coming to papal events, as well as those who live and work in the surrounding areas, must plan, prepare and be patient during the papal visit. This is not the time to 'just wing it.' It is a time to plan ahead and prepare accordingly, similar to planning ahead of a snow storm.
Know Before You Go – Papal Visit Schedule
Washington, DC – Tuesday through Thursday, September 22-24
New York City – Thursday through Saturday, September 24-26
Philadelphia, PA – Saturday and Sunday, September 26, 27
Travelers in and around these areas should expect extensive delays, road closures and security measures, last minute delays, closures and changes.
Plan, Prepare and Be Patient
· If you are attending a papal visit event(s), make a papal visit travel plan– know travel and security restrictions at your destination; plan travel accordingly; do not wait until the last minute.
· Avoid the Traffic – if you live or work in an area affected by travel delays due to the papal visit, plan as you would for a snow storm; allow extra travel time, work remotely, or stay home and off the roads during the height of the events.
· Plan Alternate Routes – if your daily business or leisure travel will be affected by traffic, transit and security restrictions, plan an alternate route(s); delays could impact travel up to 50 miles away.
· Safety First – if traveling to a papal event, know what items are allowed and which are prohibited from event sites in Washington, D.C. and Philadelphia; pack only necessities; carry ID, money and valuables safely; wear comfortable shoes, as many event sites require extensive walking.
AAA urges motorists to monitor traffic conditions in the Washington, D.C., New York City and Philadelphia regions during the papal visit and plan accordingly.
"AAA understands people will be inconvenienced by the traffic and travel delays in the region during the papal visit and we are prepared to respond as quickly and as safely as possible to our members further inconvenienced by car trouble," noted Townsend.
For updated transportation information pertaining to the papal visit, including travel delays, road closures and security restrictions, click here.