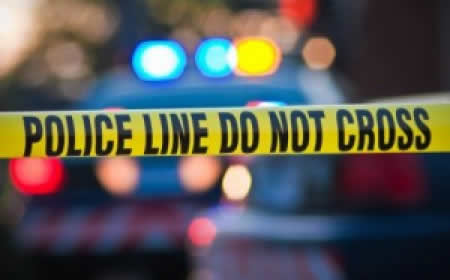 Police Arrest Masked Gunman Who Allegedly Robbed A Silver Spring Woman
Police say they have arrested the man who used a gun to rob a woman in Silver Spring July 16.
Maurice Markell Felder, 43, of an unconfirmed address, is charged with armed robbery, kidnapping, first-degree assault, using a firearm during a violent felony, and firearm possession by a prohibited person.
According to police, at about 10:29 p.m. a 32-year-old woman said she had gotten out of a cab in the 8000 block of Eastern Drive and was walking to an apartment building in the area when someone wearing a mask approached her from behind. She told police the person placed what she believed to be a gun to her back, and demanded her purse.  Police said the woman told them the robber pushed her toward an alley behind the building, took her purse, and fled.
Police said they determined Felder was the alleged robber and he was in Southeast D.C. July 16. As Montgomery County plain clothes officers attempted to arrest him, he bailed out of a car and ran.  Officers chased him and arrested him.  Police said they also found the handgun they said Felder threw as he ran from them. Police report they found the victim's purse and a mask in Felder's car.
Felder is currently in the custody of the District of Columbia, awaiting extradition to Montgomery County.