Police Chase Ends in Montgomery County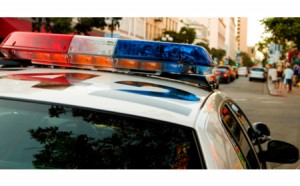 A high speed police chase through several counties ended in Montgomery County at about 10 p.m. on August 16.
Maryland State Police report that its department was contacted by the Baltimore County Police department in reference to a vehicle pursuit of a green Jeep on the outer loop of I-695 in the area of Perring Parkway. Police said the pursuit traveled through multiple jurisdictions and involved multiple agencies.
The suspect was apprehended in Montgomery County. Police have identified the suspect as Robert Allen Fugate, 53, of Sparrows Point, Maryland.
According to police, Fugate had an active arrest warrant through Baltimore County police for three counts of assault-first degree, reckless endangerment, disturbing the peace and hindering passage.
Police said Fugate was taken to a local hospital in Montgomery County for treatment and when released will be taken to the Baltimore County Detention Center where the warrant will be served.