Police Investigate Animal Cruelty Cases in Gaithersburg Area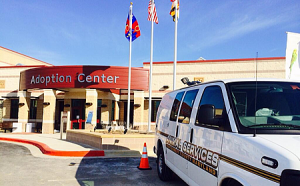 UPDATED The Montgomery County Police Department's Animal Services Division is investigating two cases of animal cruelty in the Gaithersburg area.
Police are looking for the suspect(s) involved in the BB gun shooting of two dogs that occurred earlier this month.
According to police, both dogs were shot with a BB gun between the 20100 block of Woodfield Road and the 20300 block of Rosethorn Avenue around 6:30 p.m. on Feb. 10.
The dogs, described as a Pit Bull and a Cairn Terrier mix, are home and doing well.
"The BB went through the inside of the thigh on the little dog," said Katherine Zenzano, a spokesperson at the Montgomery County Animal Services and Adoption Center. "The large dog's fur was dense enough that it didn't break skin; the BB was just stuck on her fur."
Anyone with information about this animal cruelty case is asked to call the Animal Services Division at 240.773.5693.
Montgomery County Animal Services Division Investigate Two Cases of Animal Cruelty in Gaithersburg. pic.twitter.com/8N8PdUARfS

— Montgomery Co Police (@mcpnews) February 19, 2016