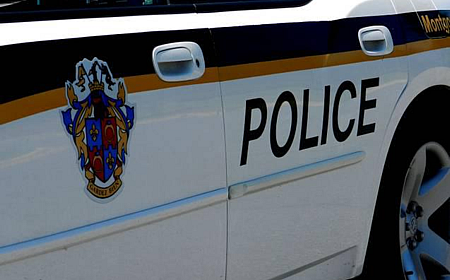 Police Investigate Indecent Exposure (PHOTO)
Montgomery County police are investigating an indecent exposure incident that occurred on Sunday, March 16. Police said the victim is a 5-year-old girl. Investigators are releasing a photograph of the suspect and are asking for the public's help in identifying him.
According to a police account, on March 16 at approximately 2:20 p.m., officers responded to the Unique Thrift Store located at 10141 New Hampshire Avenue in Silver Spring for the report of an indecent exposure that had just occurred. Officers determined that the 5-year-old victim, her 8-year-old sister, and their mother, were shopping at the Unique Thrift store. At one point, police said the suspect approached the victim and exposed himself. According to police, the victim ran to her mother, who was nearby, and told her what had just occurred. The mother then asked the daughter to show her the suspect, police said. That's when, police said, the suspect again exposed himself and then ran from the store.
Police describe the suspect as a Hispanic male, approximately 5'06″ tall, 150 pounds, with short black hair and a mustache. Police said he was wearing blue jeans and a blue and white striped t-shirt.
Detectives are asking anyone who recognizes the suspect or who has information about this case to call the Family Crimes Division at 240.773.5400.