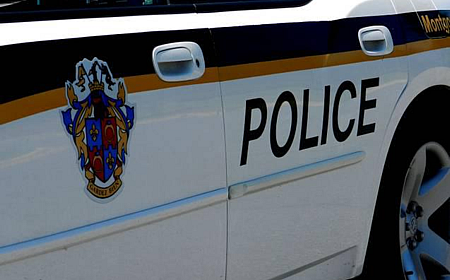 Police Investigate Nighttime Residential Burglary in Kensington
Detectives from the Montgomery County Police Department are investigating a nighttime residential burglary that occurred early on Feb. 1 in Kensington.
Investigators need your help to identify the suspect.
According to a police account, at approximately 2:34 a.m., officers responded to a residence in the 11900 block of Coronada Place in Kensington for the report of a burglary and an assault. Investigators have determined that the homeowners were sleeping at the time of the burglary.
Police said when the suspect entered a bedroom, one of the residents awoke and began to scream. According to police, her screams woke up another resident who observed that the rear door to the residence was open and also observed the suspect running from the backyard toward the front of the home. The suspect was last seen running down Coronada Place toward Peregoy Drive, police said.
Detectives believe the suspect entered the residence through an unlocked rear door.
The suspect is described by police as a Hispanic or a light-skinned black male, age 16 to 25, approximately 5'7" tall, and with a medium build.
Investigators are asking anyone with information about the suspect to call the Montgomery County Police Department at 301.279.8000. For those who wish to remain anonymous, Crime Solvers is offering a reward of up to $10,000 for any information that leads to the arrest of this suspect. Call Crime Solvers of Montgomery County toll free at 1.866.411.TIPS (8477). Tipsters will remain anonymous.