Police Investigate Two Bank Robberies in Rockville (Photos)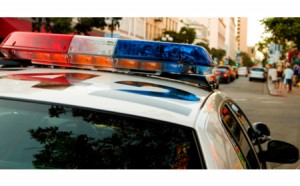 Detectives from the Montgomery County Police – Major Crimes Division are investigating two bank robberies that occurred on Oct. 29 in Rockville.
Police said the first one was reported at approximately 9:35 a.m. at 1475 Rockville Pike.
That's when 1st District officers responded to the SunTrust bank for a report of a bank robbery that had just occurred.  According to police, the investigation revealed that a teller from the bank was approached by the suspect as he was about to open the satellite drive-thru of the bank.  The suspect displayed a handgun and demanded money, police said.
The teller and the suspect went to the satellite drive-thru where the suspect obtained an undisclosed amount of cash, according to police, and the suspect then fled from the bank in a vehicle.
At approximately 10:58 a.m., 1st District and Rockville City officers responded to the Wells Fargo bank located at 110 Congressional Lane for a report of a bank robbery.  Police said their investigation revealed that two suspects entered the bank, approached the teller and demanded money.
According to police, one of the suspects then vaulted the counter, and the other suspect fired a shot from a handgun into the ceiling of the bank.  Both suspects then fled from the bank without obtaining any money, police said.  No one was injured during this incident.
At this time, detectives do not believe that the two bank robberies are related.
Wells Fargo bank robbery suspect photos.

Detectives are asking anyone with information about these robberies to call Crime Solvers of Montgomery County toll-free at 1.866.411.TIPS (8477) or leave a Crime Solvers tip here.  Crime Solvers will pay a cash reward of up to $10,000 for information provided to them that leads to an arrest and/or indictment for these felony crimes.  Tipsters will remain anonymous.