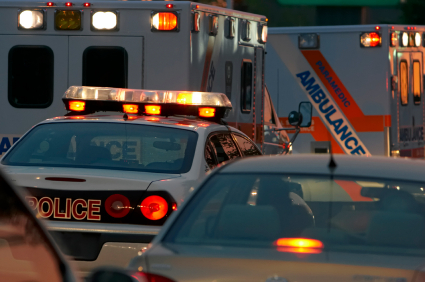 Police Investigate Two Fatal Motorcycle Crashes in Montgomery County
Montgomery County police are investigating two fatal motorcycle accidents that occurred on July 4.
The first accident occurred at University Boulevard at Dennis Avenue and police described it on Twitter as a single motorcycle accident. On his Twitter account at 5:20 p.m., Fire and Rescue Spokesperson Pete Piringer said the motorcycle hit a pole. The intersection remained closed for several hours while the police department's accident reconstruction unit was on the scene. A man was killed in the crash.
The second motorcycle accident occurred at Sandy Spring Road near Birmingham Drive about an hour later. Police described the accident on Twitter as a vehicle versus motorcycle. There were two adults on the motorcycle, a woman and a man. On his Twitter account, Piringer said two trauma patients were transported to the hospital by helicopter. A woman passenger on the motorcycle died at the hospital from her injuries, police said. No information about the man's condition has been released.
Traffic Advisory – University Blvd & Dennis Av, motorcycle crash (into pole), EMS evaluating, 1 adult trauma, Priority 1, life-threatening

— Pete Piringer (@mcfrsPIO) July 4, 2014
Update: Motorcycle collision on University Blvd. W at Dennis Ave.: Now FATAL collision. Adult male victim. No further info. at time.

— Montgomery Co Police (@mcpnews) July 4, 2014
Route 198 at Birmingham Dr. Collision- now FATAL. Victim-adult female passenger on motorcycle. Road remains closed for investigation.

— Montgomery Co Police (@mcpnews) July 5, 2014
Collision-Sandy Spring Rd. near Birmingham Dr. Vehicle vs. Motorcycle. 2 adults on motorcycle, 1 female, 1 male. (Cont)

— Montgomery Co Police (@mcpnews) July 4, 2014
U/D Sandy Spring Rd – motorcycle down/struck – EMS evaluating 2 serious trauma injuries, Medevac Helicopter to land 4700blk Sandy Spring rd

— Pete Piringer (@mcfrsPIO) July 4, 2014