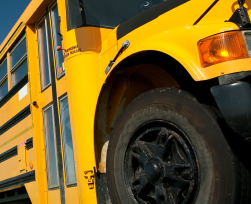 Police Presence at Local Schools
Montgomery County police have assigned officers to local schools the week of Dec. 17 to give school officials "a sense of comfort" following the elementary school shooting tragedy in Newton, Ct. on Dec. 14.
Police Spokesperson Angela Cruz said most of the Montgomery County police officers on this special assignment are at elementary schools. An increased police presence at local schools was also seen at dismissal on Friday, Dec. 14 following the incident.
There has been no indication of any threat to any of the schools in the county, officials said in a statement released to the media.
Montgomery County Public Schools (MCPS) Superintendent Joshua Starr said counselors are also available to talk to students and staff in order to help them cope with the emotions and feelings that follow such a tragedy.
In addition, Starr said MCPS has posted some resources for parents on the front page of its website: www.montgomerycountyschoolsmd.org. Starr is assuring parents that safety is a top priority.