Police Sting Nets Alcohol Violations at Clyde's Tower Oaks Lodge in Rockville
Clyde's Tower Oaks Lodge restaurant is suspending its popular Monday drink specials after a Montgomery County Police sting resulted in several alcohol-related citations at the restaurant.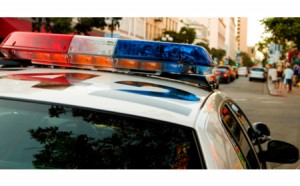 On Aug. 11 starting at about 10 p.m. until 3 a.m. Aug. 12, officers from the Montgomery County Police Department-Alcohol Initiatives Section and an Inspector from the Department of Liquor Control monitored Clyde's restaurant and bar at 2 Preserve Parkway in Rockville for alcohol violations. Plain clothes officers monitored activity inside and outside of the restaurant, according to a release from police.
As a result of the initiative police reported the following citations and arrests:
7 civil citations issued for possession of fictitious identification. All seven patrons were under 21 years old.
5 civil citations issued for possession of alcohol under 21. All 5 patrons were drinking inside the establishment and all had a Blood Alcohol Content (BAC) over 0.10.
5 DUI arrests of patrons that stated they had been drinking at Clyde's-Tower Oaks Lodge. Blood Alcohol Contents ranged from .09 to .22 (The legal limit in Maryland is .08).
Claude Andersen, operations manager for the company, told MyMCMedia Friday that the Monday drink special is going to be suspended indefinitely.
"We want to make sure this never happens again," Andersen said. "We are pretty upset by this."
Andersen said his employees have called the police themselves for help in spotting fake IDs Andersen said have gotten hard to distinguish from real ones.
"We card everybody. IDs have gotten so good they got past us," he said.
No administrative violations have been filed against Clyde's in this incident as of Aug. 15, according to Emily DeTitta, licensing and outreach manager for the Montgomery County Department of Liquor Control.
Clyde's Tower Oaks Lodge has had just one violation in the restaurant's history, according to DeTitta. That violation was for alcohol sales to a minor in December 2008. The company paid the $1,000 fine.
Clyde's Tower Oaks Lodge is part of the Clyde's Restaurant Group.