Potomac Teen Killed in Collision on I-495 on Saturday Morning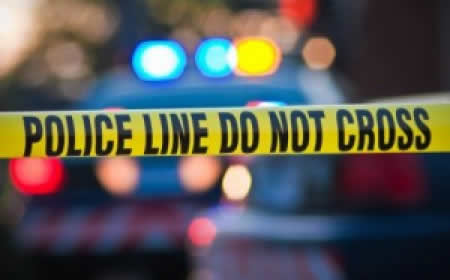 UPDATED Maryland State Police are investigating a fatal vehicle accident that occurred shortly after 2 a.m. on Nov. 1 on Interstate 495 south of Persimmon Tree Road.
According to Maryland State Police, 17-year-old Dominik Liam Pettey of Potomac was killed in the collision.
The preliminary police investigation indicates that a 2009 Honda Accord was disabled on the right shoulder of the I-495 inner loop in the area of Persimmon Tree Road when the collision occurred.
Police said a 2013 Jeep Compass traveling eastbound drifted onto the shoulder and struck the disabled vehicle in the left rear. The disabled vehicle was occupied by one adult and four juveniles, according to police.
Police said the left rear passenger, Pettey, was pronounced dead at the scene. Three of the four occupants were transported to Suburban Hospital and one occupant was transported to INOVA Hospital for injuries sustained in this collision, police said.
The driver of the Jeep has been identified by police as 24-year-old Margaret Christine Baisley of Rockville.
In a press release, police said Baisley displayed signs of being impaired during the investigation. Baisley was transported to Suburban Hospital for her injuries, according to police.
The investigation is ongoing and police said charges are pending.