UPDATED: Power Outage in Wheaton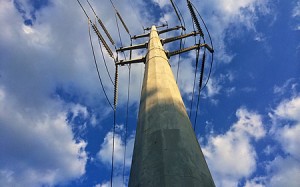 UPDATED Jan. 7th Pepco crews are investigating what caused a major power outage in Wheaton.
Spokesperson Bob Hainey says the outage was first reported at 8:30 a.m. on Wednesday morning.
At the height of the outage, he said 3,000 Pepco customers were without electrical service. By 10:30 a.m., the power had been restored to all customers.
Montgomery County police officers dispatched officers to dark traffic signals to direct traffic at several intersections, including University Boulevard at Amherst Avenue, University Boulevard at Inwood Avenue, Veirs Mill Road at Reedie Drive, Georgia Avenue at Shorefield Drive and Georgia Avenue at Randolph Road.
Hainey said the power outage originated at the Wheaton substation but the exact cause of it is not yet known.
Major power grid outage in Wheaton area. Traffic signals not functioning at following signals, follow police direction: MORE

— Montgomery Co Police (@mcpnews) January 6, 2016
Lights not functioning:University Blvd at Inwood Ave,University at Amherst Ave, Veirs Mill Rd at Reedie Dr, Georgia Ave at Randolph Rd, MORE

— Montgomery Co Police (@mcpnews) January 6, 2016
(Cont) Georgia Ave at Shorefield Rd. Officers directing traffic at intersections, follow police direction.

— Montgomery Co Police (@mcpnews) January 6, 2016