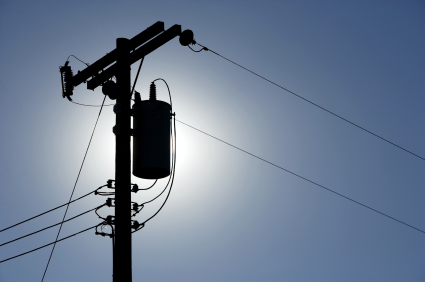 PSC Holds Public Hearing on Power Outages (Aug. 7 Video Live)
The 7 p.m.public hearing will be covered live on County Cable Montgomery, You can view the hearing live here.
The Maryland Public Service Commission (PSC) has scheduled public hearings around the state to ask residents for their opinions and experiences regarding the response of power-providing utilities following the June 29 "derecho" storm that left many customers without electric for more than a week. The PSC hearings will cover all three power utilities that serve Montgomery County, including a hearing on Tuesday, Aug. 7, in Rockville that will primarily focus on Pepco.
The Aug. 7 hearing on Pepco will begin at 7 p.m. in the Third Floor Council Hearing Room of the Council Office Building at 100 Maryland Ave. in Rockville. The meeting will be televised live by County Cable Montgomery (CCM—Cable Channel 6 on Comcast and RCN, Channel 30 on Verizon). The broadcast also will be available via streaming through the County Web site at www.montgomerycountymd.gov
To speak at any of the public hearings, residents must sign up on the night of the public hearing at the facility where the hearing is being held. A table will be established outside the respective hearing rooms for signups to speak. Speakers generally will be allotted a maximum of five minutes.
The PSC has scheduled a total of eight public hearings on the storm. Public hearings that focus on Baltimore Gas and Electric Company will be held Monday, Aug. 13 (7 p.m. in the Joint Hearing Room of the Legislative Services Building, 90 State Circle in Annapolis); Tuesday, Aug. 14 (7 p.m. in the Paul C. Wolman Assembly Room of the War Memorial Building, 101 N. Gay Street in Baltimore);f Wednesday, Aug. 15 (7 p.m. in the Banneker Room of the George Howard Building at 3430 Court House Drive in Ellicott City); and Thursday, Aug. 16 (7 p.m. in Hearing Room No. 106 of the Baltimore County Office Building, 111 West Chesapeake Avenue, in Towson).
A hearing that will focus on the Potomac Edison Company will be held Monday, Aug. 20 (7 p.m. in Winchester Hall, 12 East Church Street, in Frederick).
For additional information about the hearings, contact Regina L. Davis of the Public Service Commission at rdavis@psc.state.md.usor at 410-767-8054.