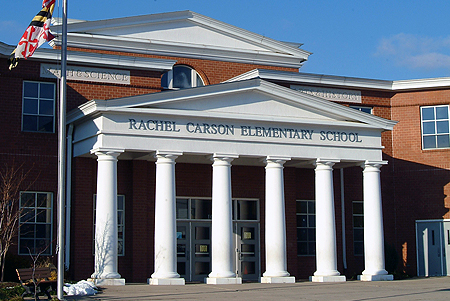 PTA President Testifies on Behalf of the Most Overcrowded School in Montgomery County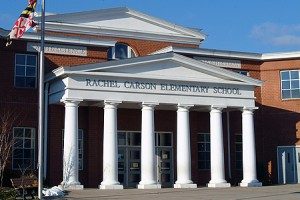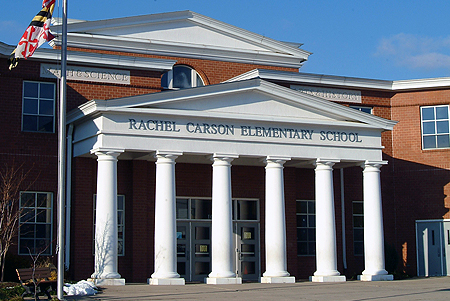 The Montgomery County Board of Education is scheduled to hold its second public hearing on interim superintendent Larry Bowers' FY 2017 Operating Budget recommendation on Jan. 14 at 7 p.m. at Carver Educational Services Center in Rockville.
The hearing is an opportunity for parents, students, staff and community members to share their thoughts on the budget. The hearing is broadcast live online and on MCPS-TV.
Paula Ross is the PTA president of Rachel Carson Elementary School in Gaithersburg and she was one of the community members who testified at the Board of Education's first hearing on Jan. 7th.
According to Ross, Rachel Carson is the most overcrowded elementary school in Montgomery County and it has several pressing needs.
You can read her testimony, below:
"Thank you for the opportunity to speak with you today. My name is Paula Ross and I am the PTA President at Rachel Carson Elementary School. I recognize that you have a very difficult task in front of you and a tough, restrictive budget to work within. I represent approximately 1,050 of the county's youngest students' families and I am here to ask you to please consider the size of our school and number of students being served, and not just that we are an elementary school, when considering operating budget and needs moving forward.
"As you know, our school is the most overcrowded elementary school in the county, 150% overcapacity and with 11 learning cottages. In fact, our elementary school is larger than 80% of middle schools in the county. Only 7 of the 38 middle schools enroll more students than RCES, according to OpenData on MCPS. No solution is scheduled to alleviate this crowding for at least six years. Given our current number of students, and expected increases in enrollment, our parents and administration continue to worry about the resources available to support our students' education and educational experience between now and 2021, when some of our population is scheduled to move to Dufief.
"After several discussions with our principal Mr. Chep, our PTA humbly requests that you consider allocating RCES resources more in line with the size of a middle school and we ask for the following considerations for Rachel Carson ES in the operating budget:
"1. An added .5 counselor – bringing the total to two full time counselors serving the needs of 1050+ students.
"2. An added .5 media specialist – bringing the total to 1.5 media specialists in order to accommodate the time it takes to work with this many students in each grade level on required research projects.
"3. An added health room technician – bringing the total to 2 health room technicians. Right now, there are many times throughout the day when our principal or other members of the office staff must provide back-up to the health room technician.
"4. An added assistant principal instead of our assistant school administrator – bringing our leadership team to 1 principal, 2 assistant principals, and no assistant school administrators. Our principal would benefit from an AP who can perform observations and evaluations for our large teaching staff instead of an ASA. Our ASA, while we adore him, cannot perform these functions.
"5. A second copier in the work room. I know you've heard this point before, and I know there have been recent discussions about providing a second copier to larger elementary schools. We simply have too many teachers and not enough time in the day for one copier to handle their classrooms' needs.
"Please give these items some thought. We welcome you to come take a walking tour of our school during the day. Visit the health room during lunch/recess times (10:30-2:00), or the copy room during teacher planning times or after the school day ends. If you tour our school, you might just see that student anxious in the hallway or at recess who really needs to speak with a counselor who is unavailable, or you might notice a student with a passion for a research topic who can't explore it deeply enough because the media specialist is stretched among too many students. You might even see Mr. Chep pinch-hitting for the health room technician while she grabs a quick lunch. Please talk to Mr. Chep about the counseling, media, and administration needs. I thank Mr. Barclay for recently visiting to speak with Mr. Chep and me about our school; I hope other members of the Board will visit soon. Our doors are open to you."
Packed hearing tonight for the Operating Budget! Tune in if you can't be here. https://t.co/pgMzkqH7ZK

— Moco BOE (@mocoboe) January 15, 2016
Welcome everyone to #MCPS budget hearing! Walt Whitman students advocate for smaller class sizes. pic.twitter.com/lHVxWDUn0g

— Jill Ortman-Fouse (@jill4allkids) January 15, 2016
Live online and on MCPS TV: @mocoboe public hearing about the FY 17 Operating Budget: https://t.co/A61TMopFYx pic.twitter.com/iGlglBNh0Z

— MCPS (@MCPS) January 15, 2016
Live: @mocoboe public hearing about the FY17 Operating Budget https://t.co/kJ2NJHGRgq #MCPSFundOurFuture pic.twitter.com/anDilniXbO

— MCPS (@MCPS) January 8, 2016
Community members testify before the @mocoboe at 1st public hearing for FY17 operating budget #MCPSFundOurFuture pic.twitter.com/3PQdUPO9Yq

— MCPS (@MCPS) January 8, 2016
The first of 2 Board of Education Public Hearings about the FY17 Operating Budget begins now. Online and on TV https://t.co/kJ2NJHGRgq

— MCPS (@MCPS) January 8, 2016