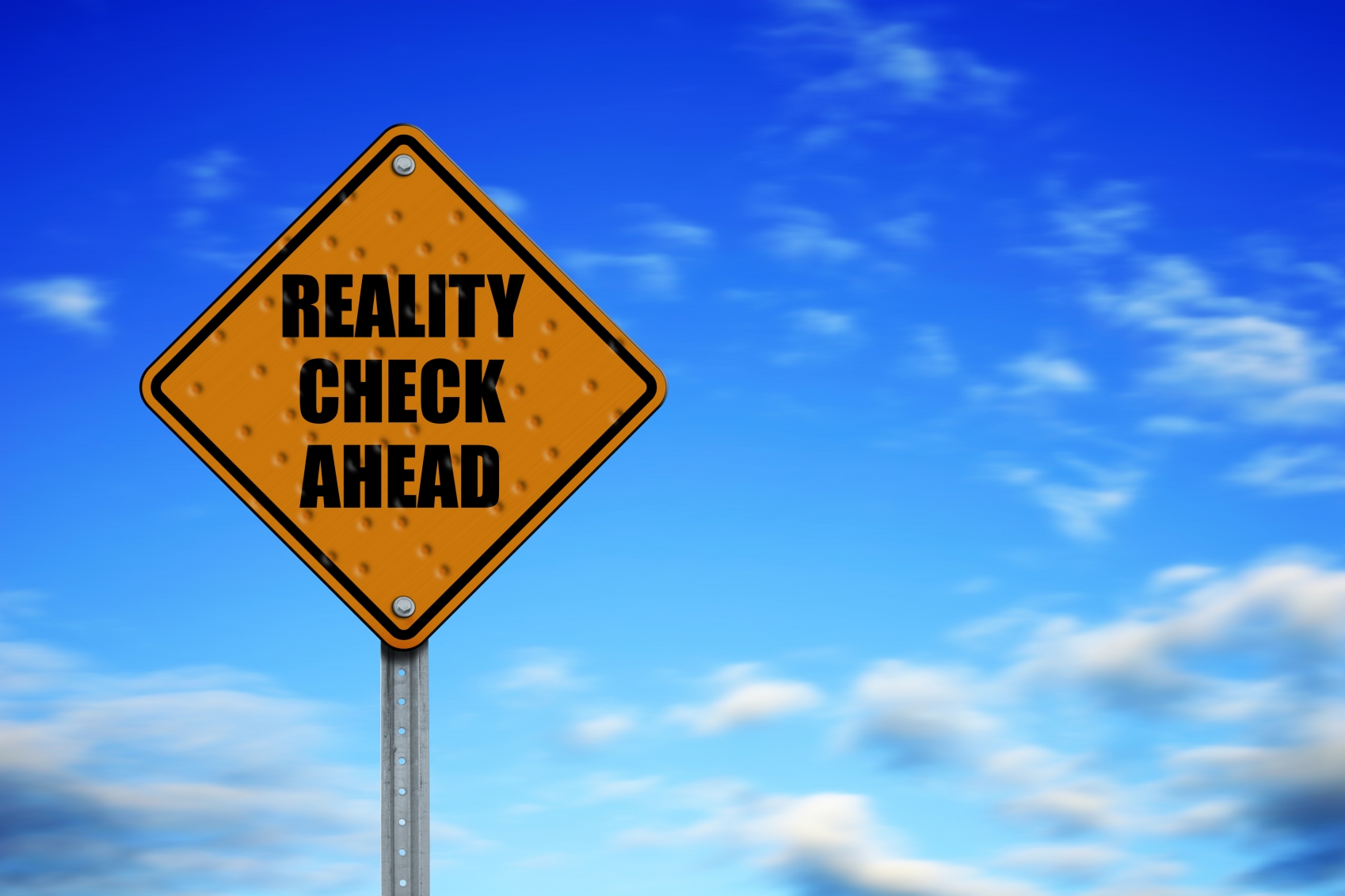 Reality Check
The movie "Reality Bites" is about 20-somethings looking for life direction as they embark on adulthood in the 90's.
At the age of 50, I have found that reality still bites. Some days more than others.
When I am not embarrassing my family by blogging all our secrets to the free world, I am a copy writer and editor at a real, live office.
Although I do work from home on both ventures, I am expected to drop in and show my face occasionally at this part-time gig.
Totally taking advantage of the flexibility of the laid back corporate atmosphere—and the fact that they gave away my desk to a summer intern—I have not walked into the office since the beginning of June.
So, I was a little rusty as I prepared yesterday to go in for my annual review and the weekly staff meeting.
Given the fact that I had been toiling away in my family room, with the tv on mute during calls, dressed in all manner of unacceptable business attire and juggling camp, vacation and swim team for over two months, I was sure that my reviews from co-workers and superiors were going to be a little lackluster.
What outfit says, "I am so sorry I have been a slacker this summer but I promise, a Girl Scout honor kind of promise, to be on top of things in the fall?"
The overwhelming responsibility of being showered, dressed and ready for the real world all by 9am was starting to wear on me.
I was sweating, snapping at everyone and constantly checking the time.
And my bedroom looked like the ladies dressing room at the Nordstrom's Half-Yearly Sale.
I walked out the front door and back in again three times to retrieve three separate items. Each time I returned, Murphy barked and acted like I had been gone for days.
I was driving and thinking about the dog and his antics when I remembered that he needed to be walked. It was a miracle that he didn't pee in the house given his level of excitement with my repeated returns.
They need to create electronics for dogs so they can completely zone out and ignore me like my children do. Then, maybe, I will be able to get something done.
I reached for my phone to call the kids and the blood drained from my face.
MY PHONE WAS NOT IN MY CAR.
OR IN MY BAG.
OR IN THE OTHER TWO PURSES I HAD (don't ask)
I felt like I couldn't breathe.
Since this is only a part-time, quasi-real job my kids don't have an office number to call.
Since this is only a part-time, quasi-real job my husband expects me to have the mental capacity to keep track of my phone so the kids can call me and not him.
I am 99% sure that my part-time, quasi-real job expects me to be there on time for my review.
BAM! I was sweating again.
I elected to call on all of God's good graces and keep driving, hoping nothing fatal would befall my children until I got to the office. It is a fifteen minute drive, so don't go snatching my motherhood award just yet.
I parked, grabbed my work bag and began the search for the key fob to get me into the office. It was obvious this work bag has been sitting unused since June.
What the hell is in here, I wondered? I can assure you everything in the world was in there but my phone.
My reflection mocked me as I waited for the elevator. I was flushed, slightly disheveled and sweaty (again).
This was not my best, most amazing business self I wished to portray in that moment.
I further decreased my chances of a sparkling review by delaying the start in order to call my children on the office phone.
Reed answered the house phone on speaker.
"Mom, you forgot your phone."
"Yes, I know honey that is why I am calling, let me give you the office number."
"I don't have a pencil because you made me do my homework upstairs."
"Right, ok, can you just grab a marker or something?"
"Ok, I have a Sharpie"
"Um, anything but a sharpie, that will bleed through to the counter."
"Who is bleeding? Are you bleeding?"
"No, I said the marker will bleed—leave a mark on the counter"
**I AM NOT SURE AT ALL THAT I WAS NOT SUFFERING FROM A BLEEDING ULCER OR MIGRAINE OR SOMETHING AS A RESULT OF THE RIGORS OF THE MORNING AND THIS CONVERSATION**
"Can I just write it on my hand?"
"NO! That is worse"
"Mom, the big conference room texted you."
"What?"
"The big conference room, it texted you twice"
**FROM MY VIEW OF THE BIG CONFERENCE ROOM I COULD SEE MY BOSS WAITING AND MY OVERALL CUMULATIVE ASSESSMENT DIPPING**
"That is not a text, it is a calendar reminder telling me I need to go to a meeting in the big conference room."
"Is it the really big one with all the bowls of candy and snacks?"
"Yes"
"Will you bring us candy?
"Do you have something to write with now?"
"Do you want to say hi to Murphy? He misses you."
"No, I don't. So are we ready to write?"
This torture lasted another five minutes during which I competed for air time with the cartoons blaring in the background and Reed screamed at his brother to bring him something to write with because he "owed him" from the other day.
Whatever that means….
I was now a full 15 minutes late for my review and in jeopardy of delaying the staff meeting scheduled for the same conference room right afterwards.
When I climbed back in the car some three hours—and one lost wallet—later I immediately reached for my phone to call home.
Ugh.
Although I survived the review surprisingly well, surviving the reality of summer's end was going to be a whole other matter.