Red Cross Issues Emergency Call for Blood Donations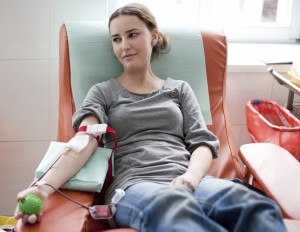 Officials with the American Red Cross say there is a shortage of blood at hospitals nationwide.
According to the Red Cross, blood donations have fallen short of hospital needs for the past few months, resulting in about 39,000 fewer donations than what's needed, the organization said.
The American Red Cross is asking residents to donate blood and platelets to help replenish the supply.
"Right now, blood products are being distributed to hospitals faster than donations are coming in, which is why we are making this emergency request for donations," Nick Gehrig, communications director for Red Cross Blood Services, said in a statement. "Donations are urgently needed now to meet the needs of hospital patients in the coming days and weeks. If you've thought about giving blood and helping to save lives, now is the time to do it. It's the blood donations on the shelves that help save lives when an emergency occurs."
There are local blood drives scheduled in Montgomery County (Gaithersburg, Germantown Rockville, Silver Spring and Wheaton) during the next week. You can find more information, here.
To schedule an appointment to donate, use Blood Donor App, visit redcrossblood.org or call 1.800.RED.CROSS (1.800.733.2767).
This #FourthofJuly weekend blood & platelet donations are needed. Make an appt at https://t.co/AT9FK2DWet pic.twitter.com/vxCbGCd18u

— American Red Cross (@RedCross) July 1, 2016