Registration Open for Rockville Road Race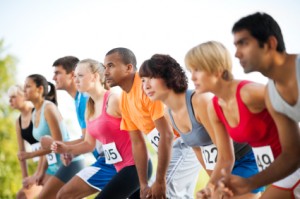 Registration is now open for the 38th annual Nov. 3 Rockville 10K/5K. The race begins and ends at King Farm Village Center, at King Farm Boulevard and Pleasant Drive. Race start time is at 8:30 a.m. Runners can take part in the pre-race stretch at 8 a.m. and cap off their efforts with a post-race brunch near the finish line provided by local restaurants and stores.
Awards for first and second place in age and gender categories will be given and all runners can take part in other prize drawings at the race.
Expect road closures around King Farm Village Center until 11 a.m. on Nov. 3. Rockville Police and volunteer course marshals will close streets from 8 – 10:30 a.m.
To run, registration fees and deadlines are:
$33 online or mail-in by Thursday, Oct. 31
$35 at packet pick-up on Saturday, Nov. 2 at Potomac River Running in Rockville Town Square
$40 walk-up on race day, Nov. 3, from 7:30 – 8:15 a.m. at King Farm Village Center
Residents of the King Farm neighborhood and surrounding areas in Rockville should take note that several street closures will affect their community on the morning of the race. Streets that will be closed from 8 – 10:30 a.m. Nov. 3 include:
Redland Boulevard
Gaither Road
Piccard Drive
West Gude Drive (avoiding all residential areas east of Pleasant Drive)
The Rockville 10K/5K is presented by the city of Rockville and the race management is provided by the Montgomery County Road Runners Club.
For registration information, visit www.mcrrc.org/rockville-10k5k.
For more information on the race or to volunteer, email rocrun@mcrrc.org or call 301.651.3772.