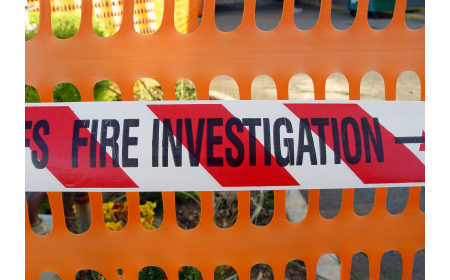 Restaurant Fire on Colesville Road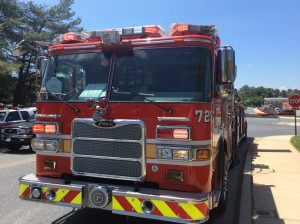 UPDATED Montgomery County firefighters responded to the scene of a restaurant fire at 10118 Colesville Road on July 8.
Fire and Rescue Spokesperson Pete Piringer said when firefighters arrived on scene there were flames showing through the restaurant's roof in Silver Spring.
According to Piringer, damage is estimated at $275,000 at Peruvian Charcoal Chicken. He said the cause of the fire is under investigation.
During the fire department's response, some lanes of Colesville Road were closed. The lanes have since reopened.
Peruvian Charcoal Chicken, 10118 Colesville Rd – Cause, under investigation; Damage, >$275K; no inj; business CLOSED pic.twitter.com/VNYOJUYlX4

— Pete Piringer (@mcfrsPIO) July 8, 2014
Peruvian Charcoal Chicken, 10118 Colesville Rd – Cause, under investigation; Damage, >$275K; no inj; business CLOSED pic.twitter.com/VNYOJUYlX4

— Pete Piringer (@mcfrsPIO) July 8, 2014
U/D – 10118 Colesville Rd, fire under control, checking hotspots, moving smoke, continuing to check exposures, no injuries

— Pete Piringer (@mcfrsPIO) July 8, 2014
Traffic Advisory – FD activity near University Blvd & Colesville Rd, some lanes BLOCKED

— Pete Piringer (@mcfrsPIO) July 8, 2014
U/D – bulk of fire knocked 10118 Colesville Rd, FFs checking exposures, no injuries reported

— Pete Piringer (@mcfrsPIO) July 8, 2014
(525a) Building Fire – University Blvd & Colesville rd – Red Maple Rest, #mcfrs on scene with fire thru roof

— Pete Piringer (@mcfrsPIO) July 8, 2014