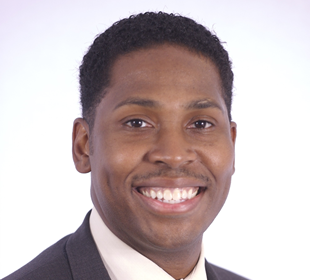 Rice Statement on Montgomery College Grant
Montgomery County Council President released this statement on Sept. 30 on the federal workforce development grant Montgomery College was awarded Sept. 29:
"The federal grant award from the U.S. Department of Labor Employment and Training Administration job training programs was announced Monday by the White House. A total of 14 community colleges in Maryland will benefit from the $14,957,899 in funding to support job-driven training programs. Montgomery College will receive $5,371,743—the most of any of the 14 colleges—to lead the consortium of colleges focused on training in the cyber-security economic sector, information technology, professional, scientific and technical and educational services industries.
"The grant to the Maryland schools was part of $450 million overall in job-driven training grants that was awarded Monday to approximately 270 community colleges across the country. The funding is part of the Trade Adjustment Assistance Community College and Career Training (TAACCCT) competitive grant program, which is co-administered by the Department of Labor and Department of Education.
"'Montgomery College has again proven itself to be a leader in innovation and opportunity for students, now within the fields of Cyber Security and IT, with this collaboration of community colleges and employer partnerships,' said Council President Rice. 'This consortium provides those residents most in need of an education and job opportunities—and the pathway to achieve both. I applaud our community colleges for identifying careers in great demand and providing a way to successfully educate and employ low-wage workers into better paying positions.'
"Maryland is a national center of cyber security with more than 130,000 IT jobs–49 percent above the national average–yet many workers find these careers difficult to enter. The grant creates the Cyber Technology Pathways Across Maryland (CPAM) Consortium consisting of 14 of the state's community colleges. The grant will spearhead the expansion of career pathways to address this workforce need.
"The 14 community colleges from across the state will work in partnership with key employers including IBM, Raytheon, Lockheed Martin, Rockwell Collins, Booz Allen, MedStar and a number of hospitals to develop training pathways for low-income workers with minimal prior education or experience in information technology or cyber security.
"To increase the likelihood of student success, participants will get upfront assessments, career planning and job search support. Students will have the opportunity to accelerate through a two-year degree that is aligned with NSA guidelines for Security and Information Assurance programs. Virtual internships also will be offered to all students to increase their interaction with employers."
Related: