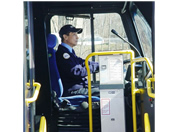 Ride On Celebrates its 40th Anniversary Today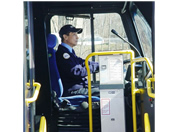 Montgomery County Executive Ike Leggett will celebrate the Ride On bus system's 40th anniversary today.
The celebration at the Executive Office Building in Rockville will include a bus operator who's been with Ride On since the 1970's, a passenger of Ride On since 1975 and Ride On's first division chief.
Also expected to join Leggett for the celebration will be U.S. Senator Ben Cardin, County Council President George Leventhal, County Councilmembers Sidney Katz and Hans Riemer, Maryland State Delegate Charles Barkley, MCDOT Acting Director Al Roshdieh and Ride On Transit Services Division Chief Carolyn Biggins.