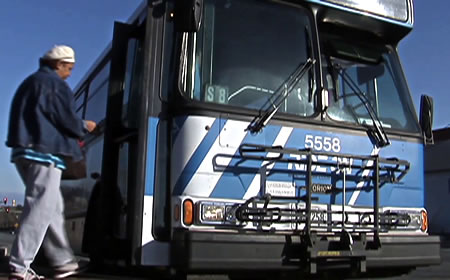 Ride On Route Service Improvements to Begin Sunday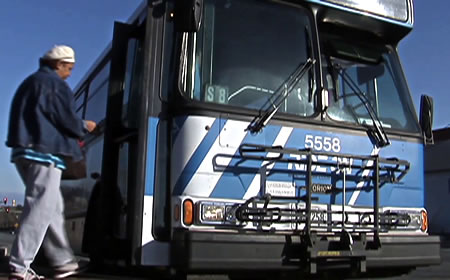 Ride On bus schedules and routes are expected to change beginning Sept. 20.
"We are improving our service within our resources to enhance the Ride On customer experience," said Carolyn Biggins, chief of the Division of Transit Services.
County officials said routes 16, 22, and 28 are expected to change "modestly."
Route 16:
As the Maryland Transit Administration nears completion of the Takoma-Langley Transit Center, Ride On Bus Route 16 will shift slightly. Northbound Ride On Bus Route 16 will turn off New Hampshire Avenue at University Boulevard and continue onto New Hampshire Avenue via Lebanon Street. Riders are directed either to the bus stop on New Hampshire Avenue at Holton Lane or the bus stop on University Boulevard at Rite Aid.
Route 22:
Ride On Bus Route 22 will add three trips to the schedule due to demand.
Route 28:
The Route 28 VanGo Free Circulator will be revised to access more efficiently the new entrance to the Paul S. Sarbanes Silver Spring Transit Center. Rather than turning from Fenton Street onto Wayne Avenue and Colesville Road, Route 28 will turn right from Fenton Street onto Thayer Avenue and left onto Georgia Avenue This will eliminate three bus stops near the transit center while adding one bus stop on Fenton Street that serves the new Silver Spring library.
Routes 1, 5, 8, 9, 10, 14, 15, 16, 19, 20, 22, 26, 28 VanGo Free Circulator*, 55, 56, 57, 58, 59, 60, 64, 70, and 98 are expected to have a time changes. For more information, click here.