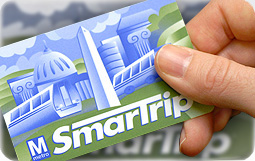 Ride On Shifts To Smart Trip Cards (Video)
Ride On Bus is replacing paper tickets with convenient Smart Trip cards. Customers can still pay cash but Smart Card offers 40% off regular cash fare price. Customers can load $45 onto their Smart Card online or in person. Get all the details in this short video.
Visit our PEG partner County Cable Montgomery to view more of its local programming.