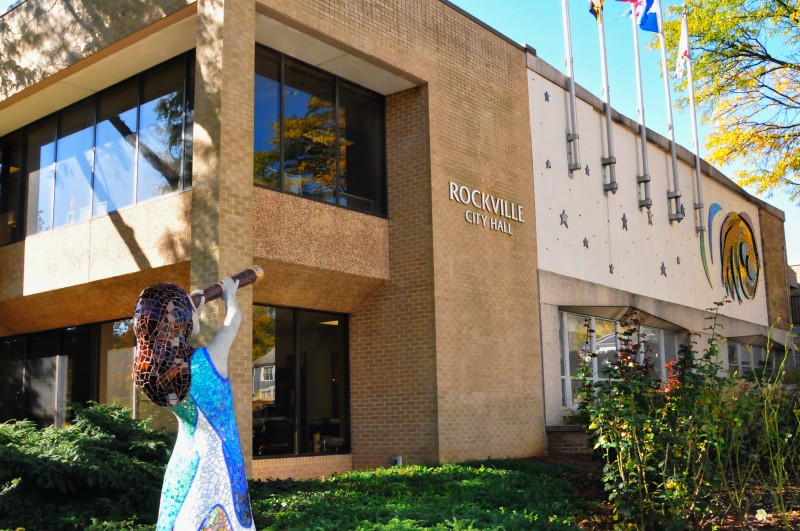 Rockville Adopts $118 Million FY 2015 Budget
Rockville residents will pay the same property tax rate in Fiscal Year 2015 as they did last year, after the Mayor and Council Monday approved a budget that keeps the property tax rate steady for the seventh consecutive year.
Rockville's FY15 operating budget equals $118 million. It maintains current city programs and services and gives a 2 percent cost of living adjustment to city employees, as well as the potential for a lump sum bonus based on established pay plans. The FY15 budget represents a 3.6 percent, or $4.1 million, increase over the Fiscal Year 2014 budget. The General Fund budget, the fund that supports the largest portion of the operating budget, equals $70.4 million, an increase of 2 percent. The 2015 fiscal year begins July 1 and ends June 30, 2015.
Property tax rates will remain the same for the seventh consecutive year, at $0.292 for real property and $0.805 for personal property. Each of these rates is per $100 of assessed value. The FY15 budget continues the city's supplement to the State of Maryland's Homeowner's Tax Credit, which provides real property tax credits to low- to moderate-income homeowners for taxes due on their principal residence.
The adopted budget includes increases in water and sewer rates, the ready-to-serve charge and the stormwater management fee, according to a plan approved by the Mayor and Council in May 2012. The budget also includes an increase of $7 per year for recycling and refuse services.
Based on the adopted FY15 rates, the average residential bills for city utilities will increase by approximately $6.35 per month, an increase of 6.5 percent over the current average.
The Capital Improvements Program (CIP), the city's five-year plan for funding new construction and infrastructure maintenance, increased by 11.2 percent, to $74 million. Forty-seven projects will be funded by the CIP, which is being supported by a $5.9 million transfer from the General Fund and a $3.5 million taxpayer-supported bond issue.
The Mayor and Council heard from the public at a series of hearings in March, April, and May, and received written comments through May 6.
To learn more about the city's FY15 budget, visit www.rockvillemd.gov/budget or call the Finance Department at 240.314.8400.