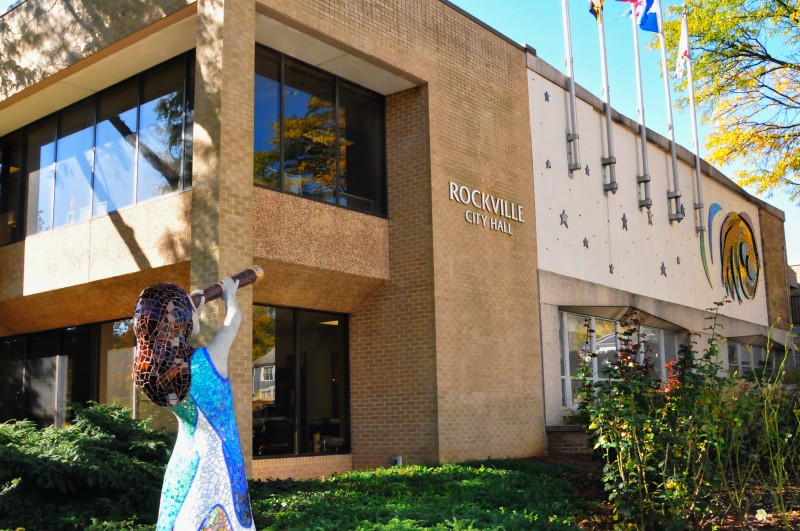 Rockville Community Gives Back
Rockville-area residents and city employees helped to make sure this holiday season was enjoyable for those in need in our community through contributing to the annual holiday drive and the coat drive.
More than $50,000 in gifts of food, toys, gift cards and cash were made as part of the holiday drive, which then distributed donated items to local families. Contributions to the second-annual coat drive were up 44 percent from last year.
"The city of Rockville would like to thank all of the donors and volunteers for all of their generosity at a time when the economic climate is making it especially difficult for some families to enjoy the holidays," said Carlos E. Aparicio, community services manager for the city of Rockville.
The holiday drive kicked things off on Oct. 22, 2012. Having served the community for more than 40 years, the drive continues to grow. This holiday season, with the help of 129 donors and 231 volunteers, the drive was able to serve and distribute the following:
Total number of households served (Thanksgiving): 564
Total number of households served (December): 592
Total number of children served (December): 939
Cash donations: $18,907.50
Value of Gift Card Donations: $1,625
Value of food, toys, etc. donations: $31,855
Rockville partnered with One Warm Coat, a national nonprofit organization with a 20-year history of connecting with local agencies to distribute donated coats. Donors filled collection boxes over and over from Jan. 2 to 10 at city facilities in a coat drive effort organized by the Lincoln Park Community Center (LPCC).
City employees delivered about 650 coats to One Warm Coat for local distribution on Jan. 11 – about 200 more than in 2012.
Members of our community have made sure that this holiday season was not just about receiving gifts, but giving back, especially to those in need. Recognition for volunteers and donors of the holiday drive will be held at the Mayor and Council meeting on  Feb. 4 at 7 p.m. The city also graciously thanks donors to the coat drive.
If you want to learn more about the different ways of giving back to the community, visit www.rockvillemd.gov/residents/ncs.