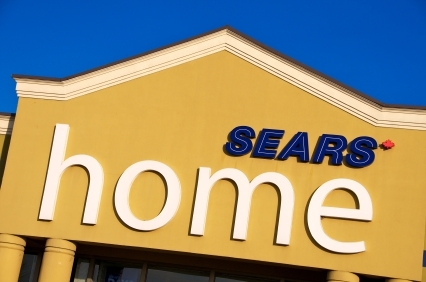 Rockville Opposes Gaithersburg's Annexation Plans
The Montgomery County Council's Planning, Housing and Economic (PHED) Development Committee will hold a work session at 2 p.m. on Monday, June 11 to discuss the city of Gaithersburg's petition to annex approximately 27.9 acres of land located near Frederick Road (Route 355) and Shady Grove Road, generally referred to as the Sears/Great Indoors Property (16331 & 16401 Shady Grove Road).
An application has been filed by Sears, Roebuck and Company petitioning Gaithersburg to annex approximately 27.89 acres of land from Montgomery County into the city limits. The annexation includes consists of Parcel A, Shady Grove containing approximately 13.66 acres, and adjacent road rights of way containing approximately 14.23 acres. The subject property is located northeast of the intersection of South Frederick Avenue (Maryland Route 355) and Shady Grove Road and southwest of the intersection of Oakmont Avenue and Shady Grove Road.
The city of Rockville, which is basically separated from Gaithersburg by Shady Grove Road, opposes the annexation because of the potential uses Gaithersburg may consider. Rockville city leaders discussed the issue at their June 4 meeting.
The PHED Committee, which is chaired by Nancy Floreen and includes Council members Marc Elrich and George Leventhal, will meet in the Seventh Floor Council Hearing Room of the Council Office Building at 100 Maryland Ave. in Rockville. The meeting will be televised live by County Cable Montgomery (CCM—Cable Channel 6 on Comcast and RCN, Channel 30 on Verizon). The broadcast also will be available via streaming through the county's Web site at www.montgomerycountymd.gov.
The property, which is addressed by the county's Shady Grove Sector Plan, currently includes commercial enterprises owned by Sears. The property is included in the potential maximum expansion limits of both Gaithersburg and Rockville.
According to county officials, there is concern about requests for rezoning that could lead to residential development. Montgomery County Executive Isiah Leggett sent a letter to Committee Chair Floreen that he would not support an annexation and rezoning plan that includes residential development because the property is located near the county's Solid Waste Transfer Station.
The annexation petition requests annexation of the property and rezoning from the Montgomery County R&D (Research and Development) Zone to the city's MXD (Mixed Use Development) Zone. The property is located within the city's Maximum Expansion Limits as identified within the Municipal Growth Element of the 2003 Master Plan.
The introduction of the annexation resolution by the Gaithersburg Mayor and City Council was held on March 5 and the Gaithersburg Planning Commission conducted a public meeting on the petition March 21 and recommended approval of the petition and rezoning the property to the MXD Zone on April 18. The Mayor and City Council then held a public hearing on May 21 and their record remains open until July 5. Gaithersburg Mayor Sidney Katz declined an interview request on this topic because the public record is still open.