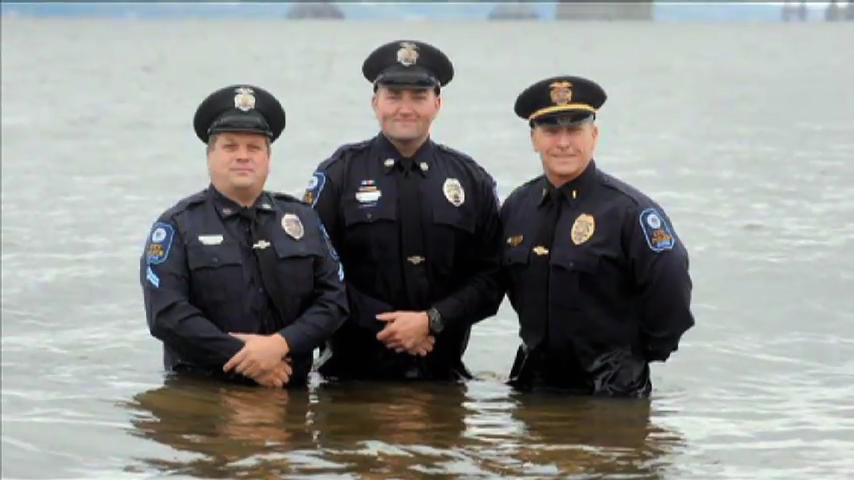 Rockville Police Took the Plunge (Video)
Rockville City Police officers and staff, along with K-9 Boomer, took part in the 17th annual Maryland State Police Polar Bear Plunge on Saturday, Jan. 26. The event raises funds for the Maryland Special Olympics.
More than 20 Rockville City Police officers plunged into the cold water of the Chesapeake Bay at Sandy Point State Park.
This was the fourth year the department participated in the plunge. As of the plunge date, the team raised over $4,000 for Special Olympics Maryland, and over $18,000 over the past four years. This year, K-9 Boomer raised $2,210 on his own through his personal donations website. The Rockville Police Department is still accepting donations. The total money raised for Special Olympics through the event is more than $1.8 million.
Maryland funds Special Olympics on donations alone. Rockville City Police support Special Olympics Maryland throughout the year and have sent representatives to the winter and summer games as medal presenters.