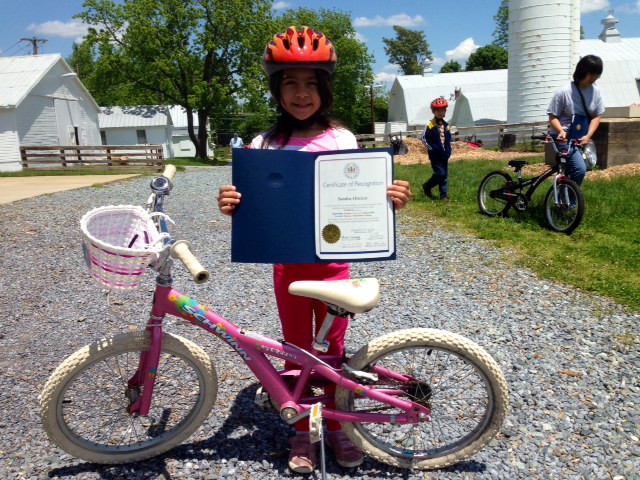 Rockville Students to Receive Free Bikes for Good Deeds
Young Rockville students who performed good deeds will soon receive a new pair of wheels. Thirty-nine Rockville area elementary school students will be awarded free bikes for participating in the "TERRIFIC" Bike Program.
Students from first to fifth grade in Rockville, had the opportunity to earn bikes by completing six good deeds such as perfect school attendance, earning good grades or picking up litter.
"TERRIFIC" stands for trustworthy, earnest, respectful, responsible, involved, fair, industrious and caring. Each student must have their good deeds certified by two adults, such as a parent and teacher.
Steve Andruski is the president of Rockville Bike Hub.
"I think the best part of this program is that it rewards service," Andruski said. "While many lower income families may take advantage of the program, its not about being "disadvantaged," its about doing something for someone else."
Rockville Bike Hub will give away refurbished bicycles to all "TERRIFIC" students on Sunday, May 15 at the Elwood Smith Community Center. The students will also receive new helmets and a bike safety tutorial.
The Mayor and Council of Rockville previously presented the bike recipients with certificates during a Council meeting on May 2.
62 bikes ready for @Rockville411 TERRIFIC giveaway May 15. Kids getting certificates May 2. Thanks RBH volunteers!! pic.twitter.com/8aYiHHWf9z

— Rockville Bike Hub (@RockBikeHub) May 1, 2016