Rockville's Fall Rec Guide Now Available Online, Registration Opens This Week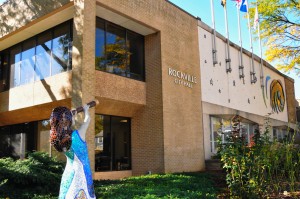 Area residents can take advantage of a wide variety of recreation classes and programs for all ages and interests offered by the Rockville Recreation and Parks Department this fall. Details are available now online at www.rockvillemd.gov/guide.
Rockville's recreation programs include many classes that are part of First Lady Michelle Obama's "Let's Move!" initiative, and the city continues to receive national recognition for being a great place to play.
In the fall guide, you'll find classes and programs for all ages and interests, including:
• Activities for seniors, including trips
• Arts
• Dance
• Fitness
• Weekly toddler time activities
• Swimming
• Sports leagues and instructional sports
You'll also learn about the city's upcoming special events, such as Healthy Living Rockville in September and the 54th Annual Rockville Antique and Classic Car Show in October.
Guides will also be available at the Rockville and Twinbrook libraries, City Hall, Rockville community centers and Metro boxes at the Rockville, Twinbrook and Shady Grove stations.
Rockville Senior Center members and Rockville Swim and Fitness Center members can sign up for their facility programs starting Tuesday, Aug. 11. Registration for all others opens on Thursday, Aug. 13.
The city offers four easy ways to register: in person at City Hall or any Rockville recreation facility; online via Rock Enroll; by mail; or by fax.
For more information about Rockville recreation programs, call 240.314.8620 or visit www.rockvillemd.gov/recreation.